Terrorism has been a subject of great interest throughout the 2016 presidential election. And after last week's EpyptAir plane crash that killed 66, voters are looking even more intently to understand the anti-terror plans of presidential hopefuls Donald Trump and Hillary Clinton.
Trump launched a new attack on his Democratic counterpart after Clinton called his foreign policy skills into question in the hours and days following Thursday's plane crash.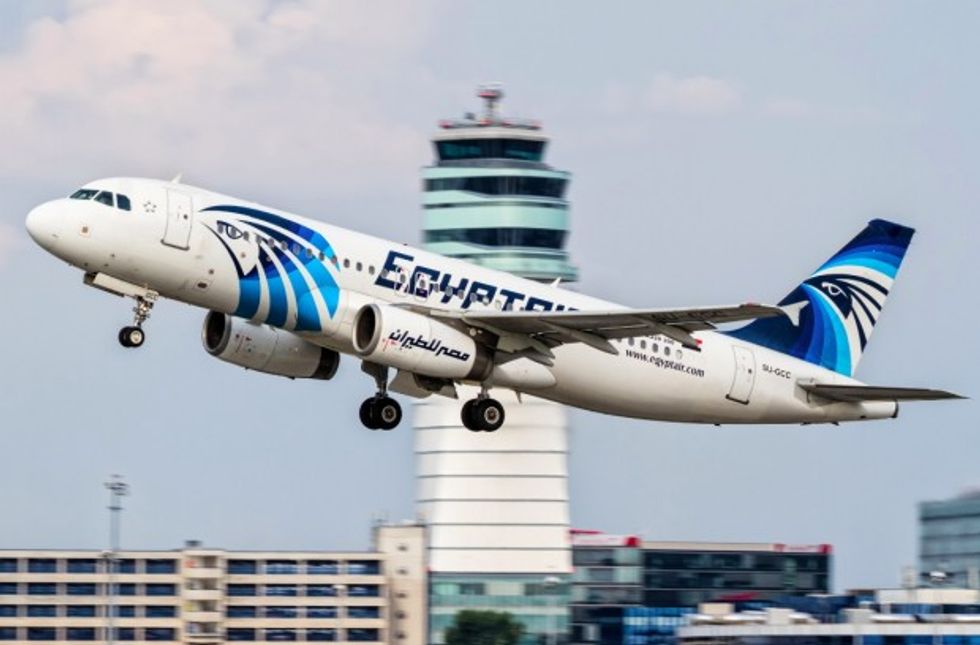 AP Photo/Thomas Ranner
In the past, Clinton has condemned Trump's rhetoric regarding Muslims as something that fuels terror groups like the Islamic State instead of isolating them as a radical minority.
Last week, Clinton called Trump's views "dangerous" and impulsive to America and its allies. In an interview with CNN, she asserted that his proposal for a Muslim ban sent a "message of disrespect" to American allies in the Middle East.
In an interview with the Wall Street Journal Sunday, the presumptive Republican nominee claimed that the former secretary of state "knows nothing about national security" and "is grossly incompetent when it comes to national security."
"ISIS sits back and laughs at her," Trump said.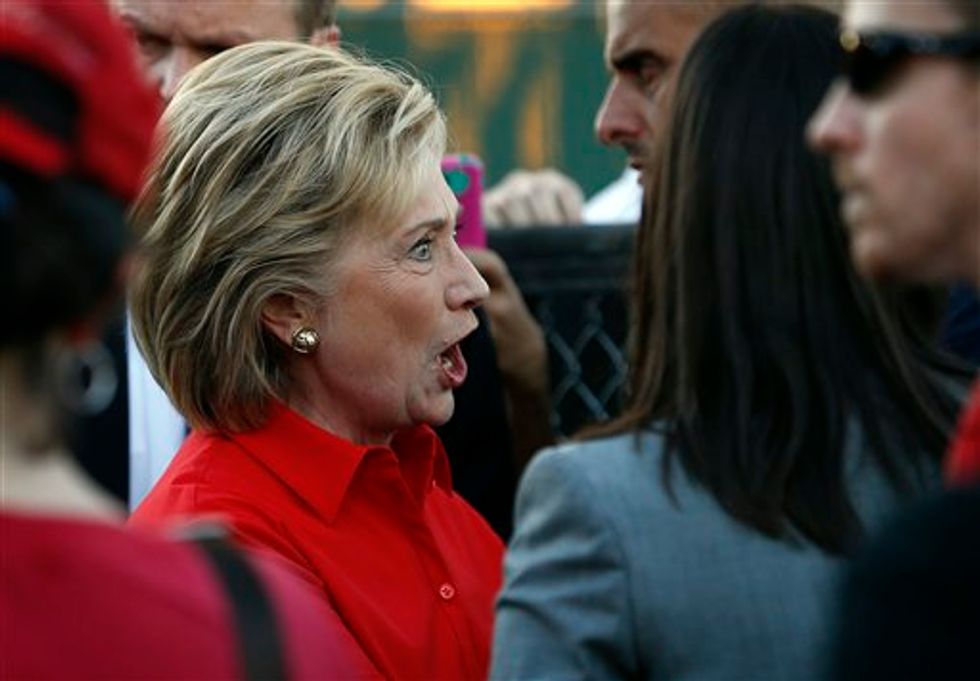 AP Photo/John Locher
Trump responded to the criticism he received from the Clinton campaign last week after he quickly labeled the incident involving the missing airliner an act of terrorism before having all of the facts.
"Why should I be politically correct?" he said Sunday, adding that the timing of his statement is irrelevant because "I'm turning out to be right. I'm always right … you'll see, you'll see. I'm always right."
Though the investigation into the May 19 crash of EgyptAir Flight 804 is ongoing, Egypt's aviation minister has since said the chance that a terror attack brought down the plane was "higher than the possibility of a technical failure."
If what happened Thursday was an act of terrorism, it is the second attack on a commercial airline in the region in the last seven months. Metrojet Flight 9268 crashed in Egypt's Sinai Peninsula in October. The Islamic State claimed responsibility for what turned out to be an attack that killed all 224 people on board.
In an interview with NBC's "Meet the Press" that aired Sunday, Clinton claimed that Trump's brash approach to foreign policy poses "immediate dangers" to the American people.
Trump told the Wall Street Journal that what the country needs is a "tough tone," something he doesn't think Clinton is prepared to use when discussing the real threat of Islamic extremism.
The GOP candidate refused to accept that his declaration regarding the EgyptAir crash was "impulsive."
"I'm not impulsive, she was impulsive," Trump insisted. "She voted for the war and I was against the Iraq war. She's impulsive."