AUSTIN, Texas (TheBlaze/AP) -- Texas and 10 other states are suing the Obama administration over a new directive about transgender students in public schools.
The lawsuit announced Tuesday also includes Oklahoma, Alabama, Wisconsin, West Virginia, Tennessee, Maine, Louisiana, Utah, Arizona and Georgia. The challenge follows a federal directive to U.S. schools this month to let transgender students use the bathrooms and locker rooms that match their gender identity.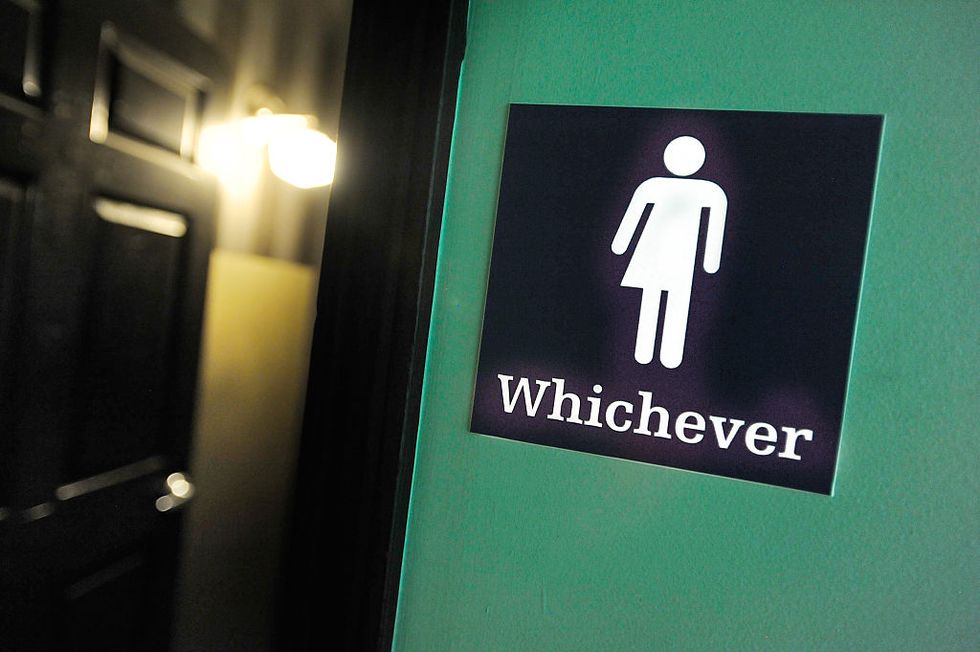 Sara D. Davis/Getty Images
"Our local schools are now in the crosshairs of the Obama Administration, which maintains it will punish those schools who do not comply with its orders," Texas Attorney General Paxton said.
"This represents just the latest example of the current administration's attempts to accomplish by executive fiat what they couldn't accomplish through the democratic process in Congress. By forcing through his policies by executive action, President Obama excluded the voice of the people," Paxton added.
Conservative states had vowed defiance since the Justice Department handed down the guidance. U.S. Attorney General Loretta Lynch has said "there is no room in our schools for discrimination."
The lawsuit accuses the Obama administration of "running roughshod over commonsense policies" that protect children. It asks a judge to declare the directive unlawful.
So far, North Carolina is the only state to have passed a law preventing transgender individuals from using whichever restroom they prefer. Similar legislation has either failed or been vetoed in a number of other states. Legislation is still pending in eight states.
The lawsuit comes after the Justice Department announced it was suing North Carolina over its "discriminatory" law. The state's governor, Republican Pat McCrory, later announced it would sue the Obama administration for its opposition to the law.
North Carolina House Speaker Tim Moore, also a Republican, accused the federal government of "bullying."
During an interview on NBC's Meet the Press, McCrory added, "So now the federal government is gonna tell almost every private sector company in the United State who can and who cannot come into their bathrooms, their restrooms, their shower facilities."
North Carolina is also being sued by at least three other groups. The American Civil Liberties Union, Lambda Legal and Equality North Carolina have all filed complaints alleging the law "imposes a different and more burdensome political process on LGBT people" than on non-LGBT citizens.
The controversial legislation has likely cost the Tar Heel state millions in lost revenue, as various businesses and entertainers have pulled out of the state, citing their opposition. Maroon 5, Bruce Springsteen, E Street Band, Pearl Jam, Itzhak Perlman and Ringo Starr are among the bands that have canceled shows in North Carolina as a result of the law.