Ed Rollins, a former advisor to President Ronald Reagan and the co-chair for a super PAC backing Donald Trump, criticized the brash billionaire for going after Republican Gov. Susana Martinez (N.M.) at a rally Tuesday in Albuquerque.
"Obviously," Rollins remarked, "I'd have done it differently. New Mexico is going to be a key state — it's a swing state. I think the governor is one of our stars."
"I'd try to be making friends," he continued, "particularly among people that have a big play in a state like she has."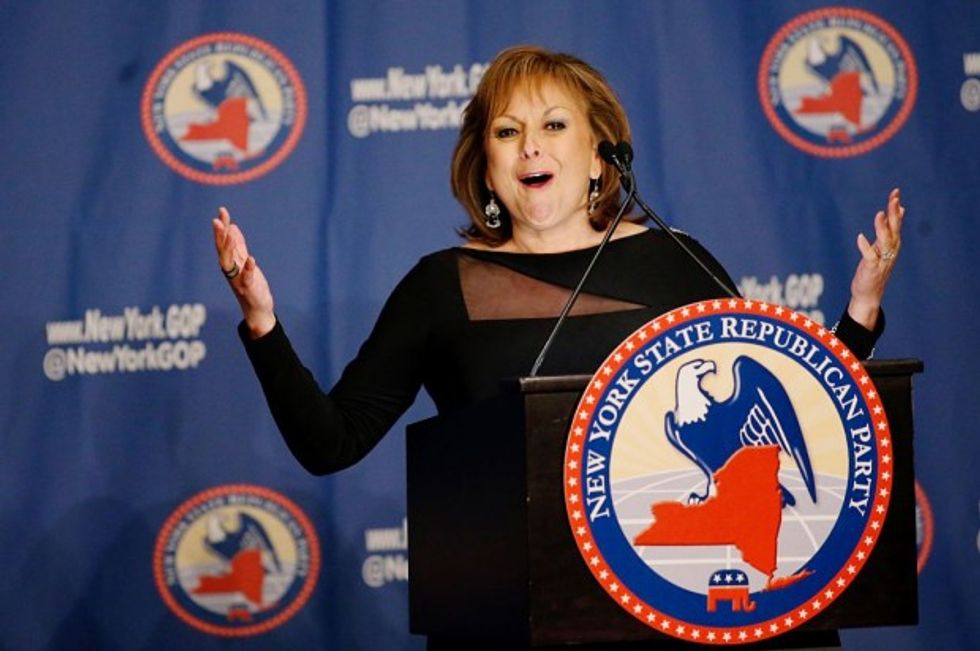 Photo by Eduardo Munoz Alvarez/Getty Images
At the rally, Trump blasted the governor for the increasing number of New Mexicans on food stamps, as well as the growing population of Syrian refugees living in the state. The presumptive Republican nominee said Martinez is "not doing her job," joking that maybe he should run for governor in New Mexico.
Trump's decision to knock Martinez, though, should not come as a surprise. The governor, a rising star in the GOP and the chair of the Republican Governors Association, has slammed the real estate developer for his stance on immigration.
Early in the Republican race for the nomination, Martinez, a Latina, called Trump's comments about Mexicans "completely and unequivocally wrong," adding that his rhetoric then was "horrible."
She campaigned with Florida Sen. Marco Rubio before he suspended his presidential campaign, but has since declined to say whether or not she plans to support Trump in the general election.
—
Follow the author of this story on Twitter: