The family of Kate Steinle, the American who was fatally shot by an illegal immigrant in July 2015, has filed a lawsuit alleging that the 32-year-old would still be alive today had it not been for mistakes made by federal and state officials.
"The Steinle Family hopes that their actions today will serve to highlight the lax enforcement of gun safety regulations among the law enforcement agencies involved and bureaucratic confusion so that this will not happen to others," Frank Pitre, a lawyer for the family, said Friday, according to Fox News.
Juan Francisco Lopez-Sanchez, a Mexican immigrant who had been departed five times, was arrested following Steinle's death. San Francisco leaders maintain that they are not at fault and on Wednesday upheld protections for illegal immigrants.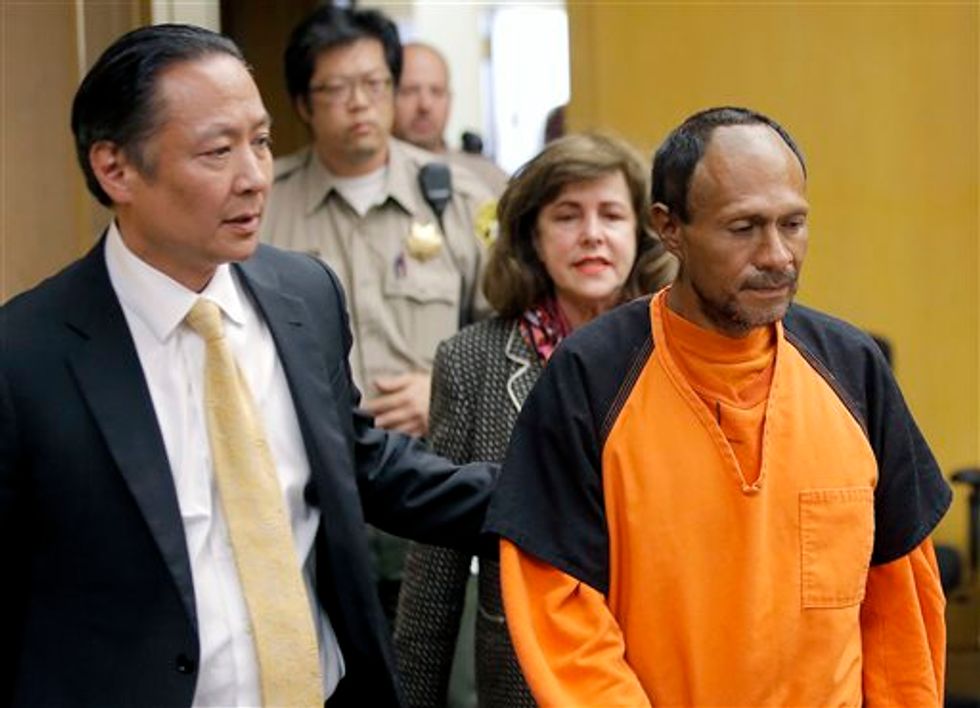 In this July 7, 2015, file photo, Juan Francisco Lopez-Sanchez, right, is lead into the courtroom by San Francisco Public Defender Jeff Adachi, left, and Assistant District Attorney Diana Garciaor, center, for his arraignment at the Hall of Justice in San Francisco. (Michael Macor/San Francisco Chronicle via AP, Pool, File)
Lopez-Sanchez was charged with first-degree murder in the case but claims that the gun that was used to shoot Steinle fired accidentally.
The lawsuit specifically names the sheriff at the time of the alleged killing, Ross Mirkarimi. Immigration and Customs Enforcement and the federal Bureau of Land Management are also cited.
(H/T: Fox News)
—
Follow the author of this story on Twitter and Facebook: