The Senate's annual intelligence authorization bill reportedly contains a provision that would allow the FBI to obtain U.S. citizens' email records without oversight.
Sen. Ron Wyden (D-Ore.) was the only lawmaker who voted against the still-classified bill in the Intelligence Committee, saying that its current wording infringes upon American citizens' rights.
The legislative text of the bill Wyden objected to will be made public at the committee's discretion, which usually happens about a week or a week and a half after the bill is marked up in committee.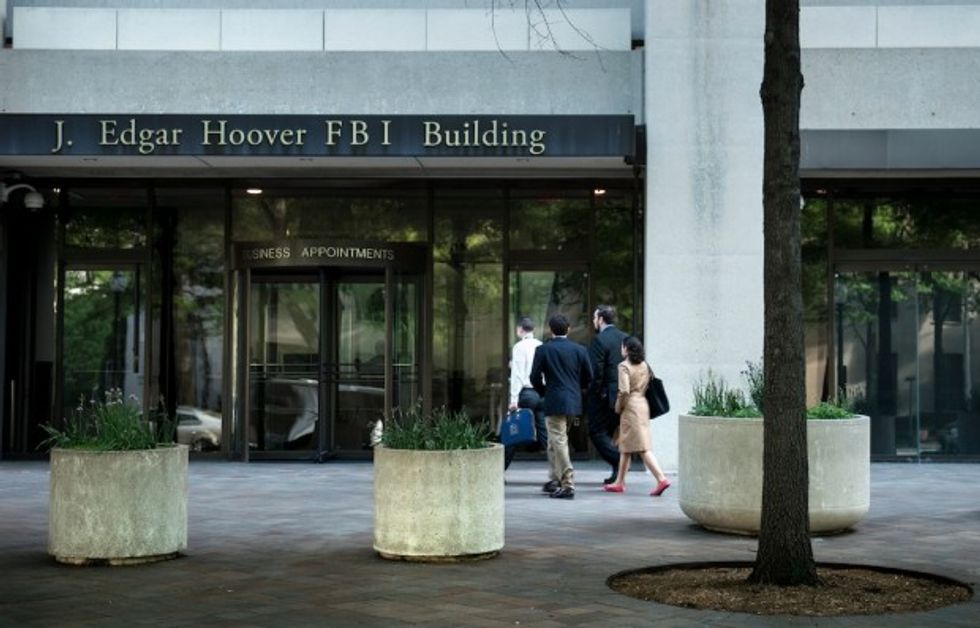 A view of the J. Edgar Hoover Building, headquarters for the Federal Bureau of Investigation (Brendan Smialowski/AFP/Getty Images)
But his office characterized the objection this way: "The bill would allow any FBI field office to demand email records without a court order, a major expansion of federal surveillance powers. The FBI can currently obtain phone records with a National Security Letter, but not email records."
Right now, the FBI can request email records only with an order from the FISA Court.
"This bill takes a hatchet to important protections for Americans' liberty," Wyden said in a statement following the vote. "This bill would mean more government surveillance of Americans, less due process and less independent oversight of U.S. intelligence agencies."
"Worse," he added, "neither the intelligence agencies, nor the bill's sponsors have shown any evidence that these changes would do anything to make Americans more secure. I plan to work with colleagues in both chambers to reverse these dangerous provisions."
—
Follow the author of this story on Twitter and Facebook:
[facebook //www.facebook.com/plugins/like.php?href=