UPDATE 11:10 p.m. ET: A Fort Hood, Texas, spokesman said two more soldiers from the Army truck are deceased, bringing the confirmed death toll to five.
—
Original story below
FORT HOOD, Texas (TheBlaze/AP) -- Fort Hood says three soldiers are dead and six are missing after an Army troop truck was washed from a low-water crossing and overturned in a rain-swollen creek at Fort Hood in Central Texas.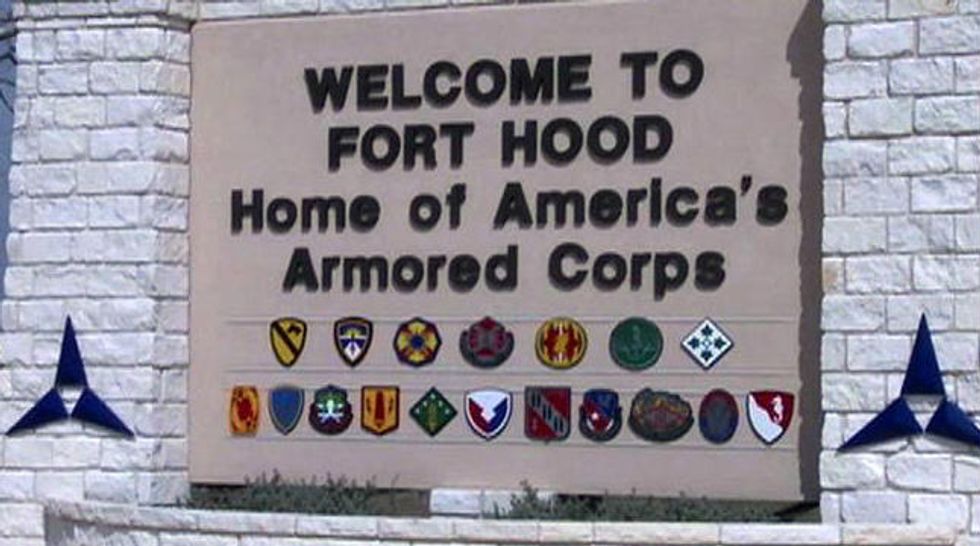 Image source: KXAS-TV
A statement from the Texas Army post says the accident happened about 11:30 a.m. Thursday in an area near Cold Springs and Owl Creek.
Three soldiers were rescued from the swift water. They're in stable condition at Coryell Memorial Healthcare System in Gatesville.
Army aircraft, canine search teams, swift-water rescue watercraft and heavy trucks are being used in the search for the six missing soldiers. The names of the dead are being withheld until their relatives can be notified.
"Texas stands ready to provide any assistance to Fort Hood as they deal with this tragedy," Gov. Greg Abbott said, KXAN-TV reported. "The brave men and women stationed at Fort Hood and across our country put their lives on the line every day, and be it through rescue operations or on the battlefield, Texas will forever remain grateful for their sacrifices."
Texas Sen. John Cornyn also acknowledged the "sad news" in a tweet on Thursday.
Sad news from #FHTX; flooding claims lives of soldiers with search on for others

— JohnCornyn (@JohnCornyn) June 2, 2016
—