Liberal talkshow host Bill Maher challenged guest, Matt Welch Friday after the Reason magazine editor in chief listed Fox News anchor Megyn Kelly as one of the journalists most capable of calling controversial people like Donald Trump into question.
"It's difficult to do live broadcast fact-checking. There's only a handful of people who can do that," Welch said, naming Jake Tapper, Anderson Cooper and Kelly as some of those journalists.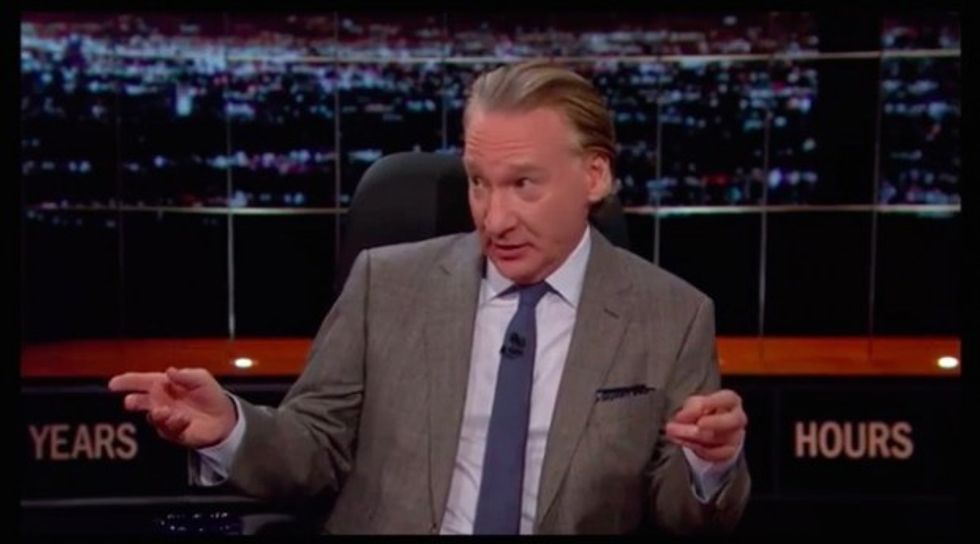 Image source: YouTube
Maher downplayed Kelly's perceived critical approach to the presumptive GOP nominee, lamenting that the "stupid media" deemed Kelly a genius after she asked Trump "one tough question at the debate."
He then blasted the Fox anchor for "begging [Trump] for an interview" after the months-long feud between herself and Trump was finally beginning to subside. The "Real Time" host noted that Kelly said nothing would be out of bounds, and then failed to ask Trump any tough questions.
"You know what was out of bounds? Journalism," Maher declared, calling the interview "a profile in cowardice!"
Maher criticized the liberal media, whom he said are supposed to want to stop Trump for covering "every word he says" and contributing to his legitimacy as a political figure.
Watch (Caution: Some strong language):