Republican National Committee Chairman Reince Priebus has spoken to Donald Trump regarding his rhetoric about a federal judge's Mexican heritage, a senior level RNC source confirmed to TheBlaze Tuesday.
The GOP nominee has repeatedly slammed U.S. District Judge Gonzalo Curiel, who is presiding over the case involving his now-defunct Trump University, claiming Curiel has an "absolute conflict" due to his race.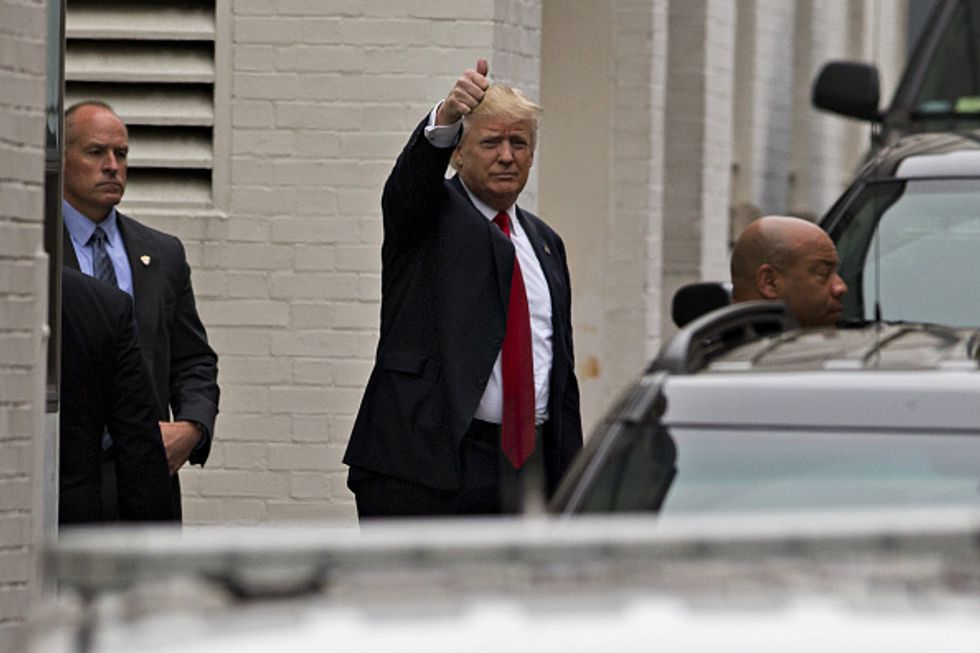 Getty Images/Andrew Harrer
While no further information was available on Trump's talk with Priebus regarding the judge, the pair have met multiple times in the past, and Priebus has called for the party to unite behind the presumptive nominee.
Other Republicans have also called on Trump to drop his criticisms of Curiel, who was born in Indiana, including former California Gov. Arnold Schwarzenegger, who stood up for Curiel following Trump's remarks during campaign stops in the Golden State.
Judge Curiel is an American hero who stood up to the Mexican cartels. I was proud to appoint him when I was Gov. https://t.co/ADLCBXw57Q

— Arnold (@Schwarzenegger) June 6, 2016
Majority Leader Mitch McConnell (R-Ky.) and House Speaker Paul Ryan (R-Wis.) have also condemned Trump's rhetoric on the judge, but the Manhattan real estate tycoon has only doubled down.
"All I want to do is figure out why I'm being treated unfairly by a judge. And a lot of people agree with it," Trump said on Fox News Monday.
During a recent call with surrogates, Trump reportedly ordered his followers to defend his attacks against Curiel. He also bashed his own campaign staff during the call who purportedly had told surrogates to avoid discussing Trump's attacks on the judge.
—
Follow Kaitlyn Schallhorn (@K_Schallhorn) on Twitter