ORLANDO, Fla. (AP) -- A doctor says six people wounded in the Orlando nightclub shooting are "critically ill" at the hospital and another five patients are in "guarded" condition.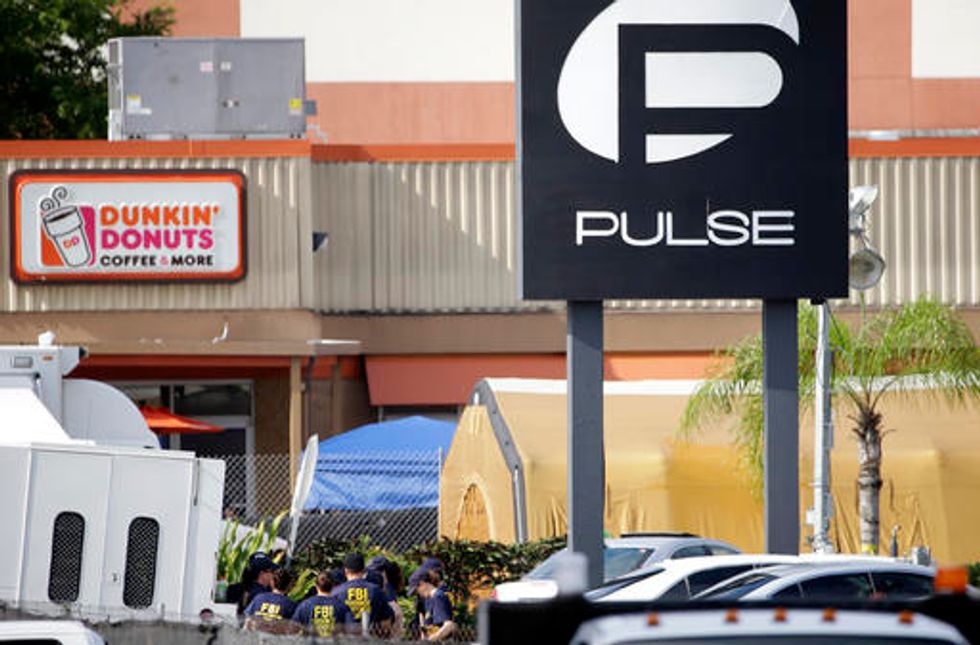 Members of the FBI Evidence Response Team gather outside of the Pulse Orlando nightclub Monday, June 13, 2016, in Orlando, Fla. (AP Photo/Chris O'Meara)
Dr. Michael Cheatham of Orlando Regional Medical Center made the announcement at a news conference Tuesday.
Cheatham says 16 patients at the hospital are in stable condition.
The people were wounded when a gunman opened fire at a gay nightclub early Sunday.