Less than a second.
That's how long it took murder suspect Thomas Robinson to move his hand from a resting position to a Cincinnati police officer's holstered gun while the pair were in an interrogation room, WXIX-TV reported.
Robinson — accused of shooting 17-year-old Joseph Reno Armstrong Jr. last week, the station said — was being questioned Tuesday when an officer began to change the 23-year-old's handcuffs.
Surveillance video captured the moment when Robinson apparently eyeballed the officer's holstered gun —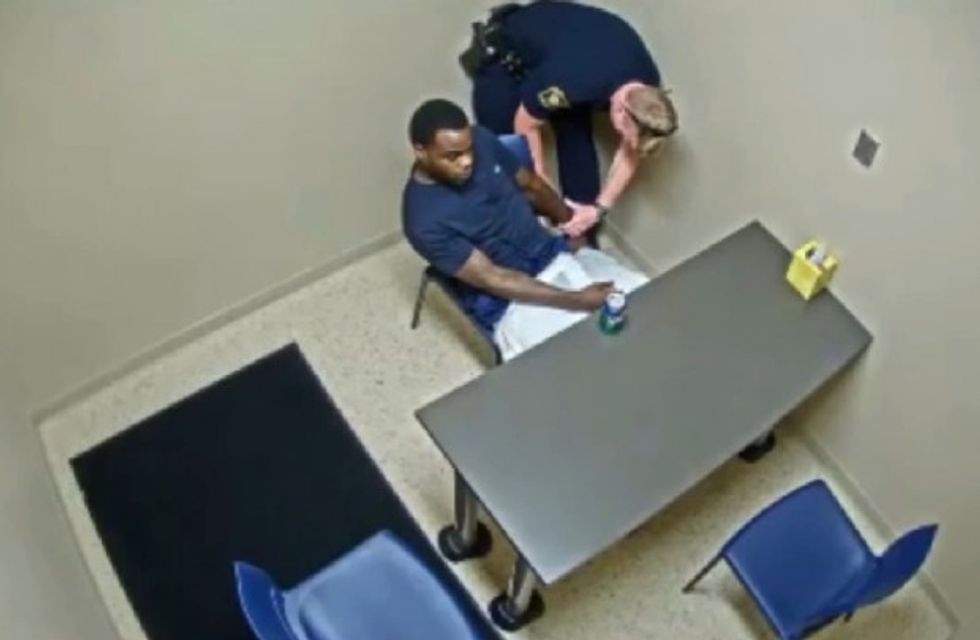 Image source: WXIX-TV
— and quickly moved his hand to the holster, briefly grabbing hold of the sidearm, WXIX reported.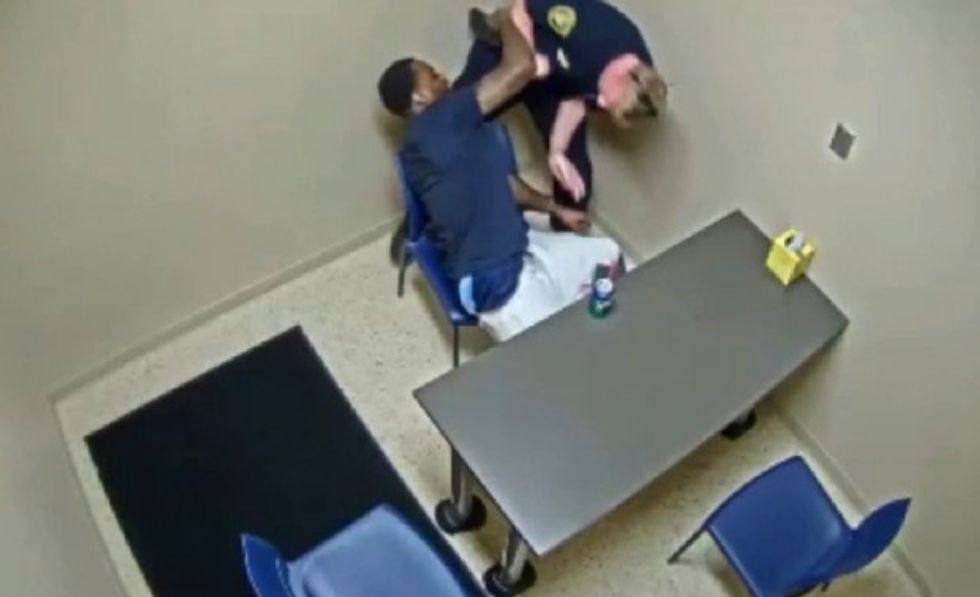 Image source: WXIX-TV
Robinson was heard yelling "kill me!" six times as two other officers assisted the first officer, who managed to keep both hands on his holster, WXIX added.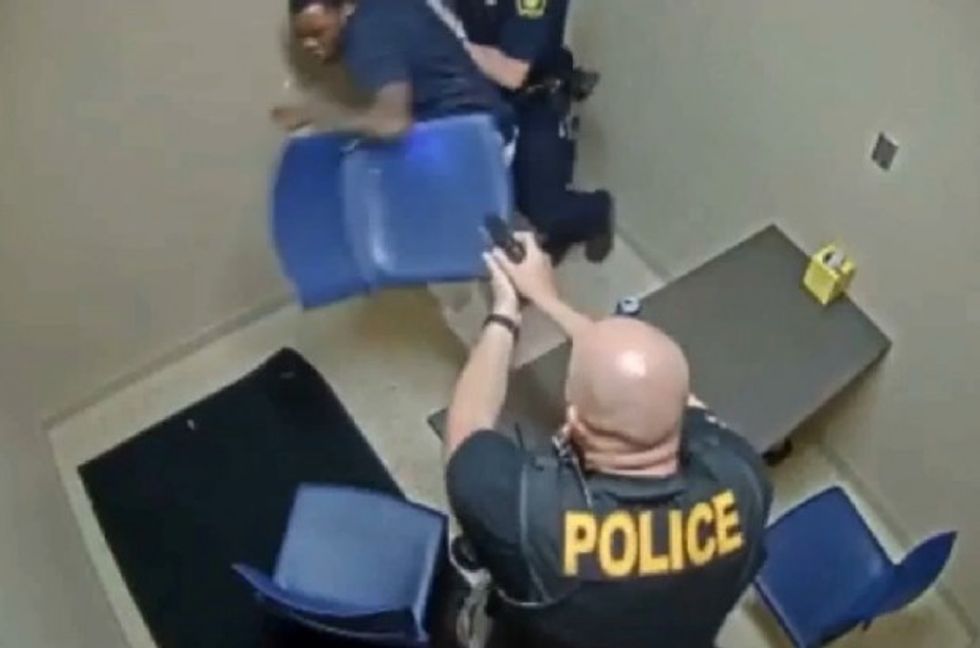 Image source: WXIX-TV
The ensuing battle lasted about 13 seconds before Robinson was subdued with a stun gun, the station said.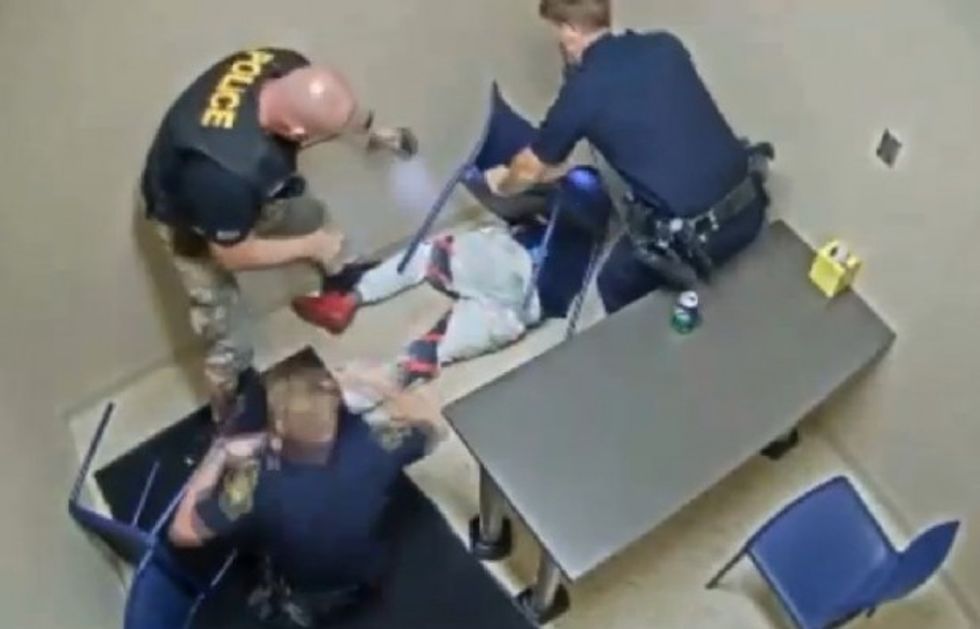 Image source: WXIX-TV
WXIX legal analyst Mike Allen said Robinson likely will face at least an assault to a police officer charge — and because video shows Robinson going for the gun, Allen added that a prosecutor could charge Robinson with attempted murder, the station said.
A grand jury will consider indicting Robinson on Monday, WXIX reported, citing court records. Police signed additional charges — assault and aggravated robbery — on Robison, the station said, adding that he was being held in jail on a $1.7 million bond.
Robinson also faces charges of drug possession and having a weapon under disability, WXIX reported, as police said he was found with heroin in his sock during his arrest. The gun charge was filed after police said they discovered Robinson in possession of a loaded 9mm handgun with a round in the chamber.