A number of military-style United Nations vehicles were spotted on Interstate 81, near Lexington, Virginia, earlier this week, sparking some conspiracy theories to surface.
The presence of the large white vehicles caused one observer to suggest they are "being to use against Americans," but the truth was much less controversial.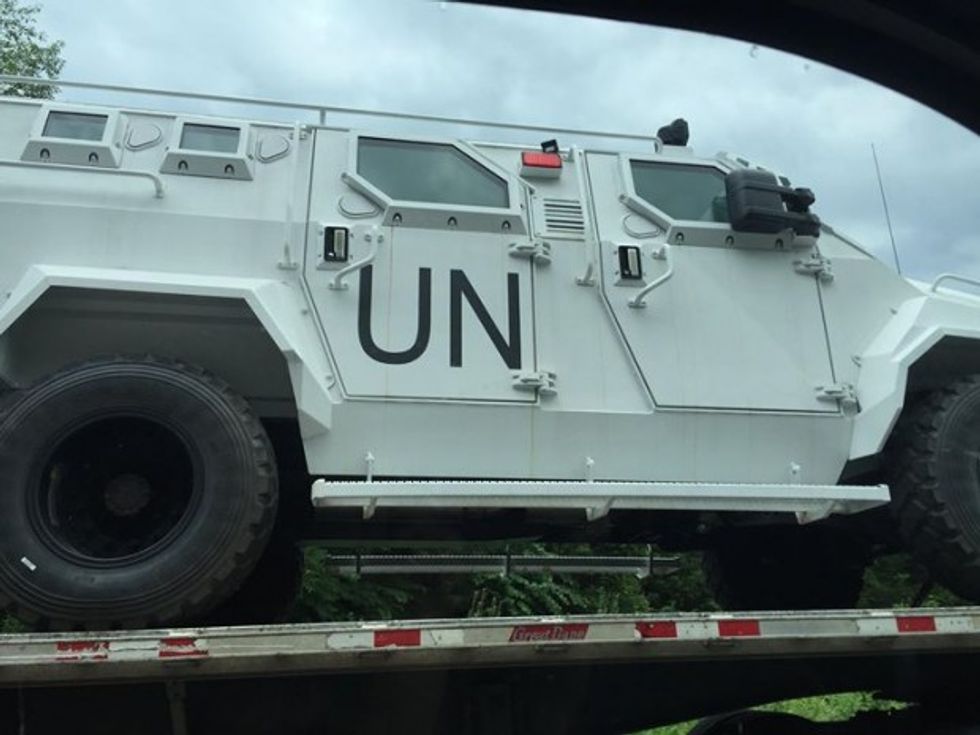 Image source: Jeff Stern/Facebook
The U.N., an international organization that does not have authorities in the United States, was simply having their trucks manufactured in Virginia at Alpine Armoring, Inc, an international supplier and manufacturer of armored vehicles.
A representative from Alpine confirmed to TheBlaze that the vehicles were, in fact, purchased by the U.N. and were being delivered to a nearby port for use outside the United States.
When the photos first made headlines, one person who commented on a post by Facebook user Jeff Stern, who shared the images, said, "These are manufactured in Danville. Thats why you saw them in VA. They were being delivered."
As it turns out, that was exactly why the U.N. vehicles were in the Old Dominion. —
Follow the author of this story on Twitter: