The FBI ordered "no photos, no pictures, no cell phones" to those gathered on the Phoenix airport tarmac when former President Bill Clinton met with Attorney General Loretta Lynch on her plane Monday, according to the journalist who broke the story.
"The former president steps into her plane. They then speak for 30 minutes privately. The FBI there on the tarmac instructing everybody around 'no photos, no pictures, no cell phones,'" Christopher Sign of KNXV-TV told Fox News' Bill O'Reilly Thursday night, citing sources. "He then gets off the plane, gets on his own plane, he departs, she continues on with her planned visit."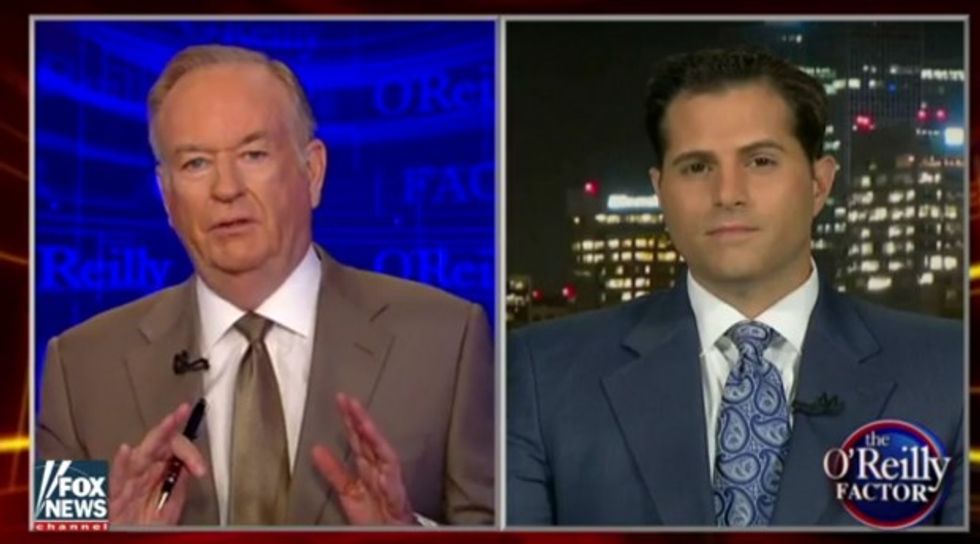 Image source: YouTube
Lynch said after the meeting that Clinton was in Phoenix to play golf and that he talked to her about "his grandchildren" and other casual matters — not about any legal issues. But Sign didn't seem to buy the golf angle.
"I've reached out to several sources, those with intimate knowledge of his movements," he told O'Reilly. "Not one so far has said that he played golf. I'm not saying that he didn't play golf, I'm just saying I've yet to confirm he played golf."
Given the ongoing federal investigations into the Clinton Foundation and the private email server of Hillary Clinton, the presumptive Democratic presidential nominee, Lynch's meeting with her husband has raised more than a few eyebrows.
Of the meeting with Clinton, Lynch on Friday said, "I certainly wouldn't do it again because I think it has cast this shadow over what it should not, over what it will not touch," CNN reported. She added that "it's important to make it clear that that meeting with President Clinton does not have a bearing on how this matter will be reviewed and resolved."
(H/T: Mediaite)