With his sage and witty Facebook commentary, Mike Rowe — host of "Somebody's Gotta Do It" — may be making as much of a splash with cultural and sociopolitical assessments as with his work as a TV personality.
But on Monday, Rowe hopped on Facebook not to answer a question from a curious individual, but to make a declaration of sorts — a video of him reading an essay he penned in honor of Independence Day.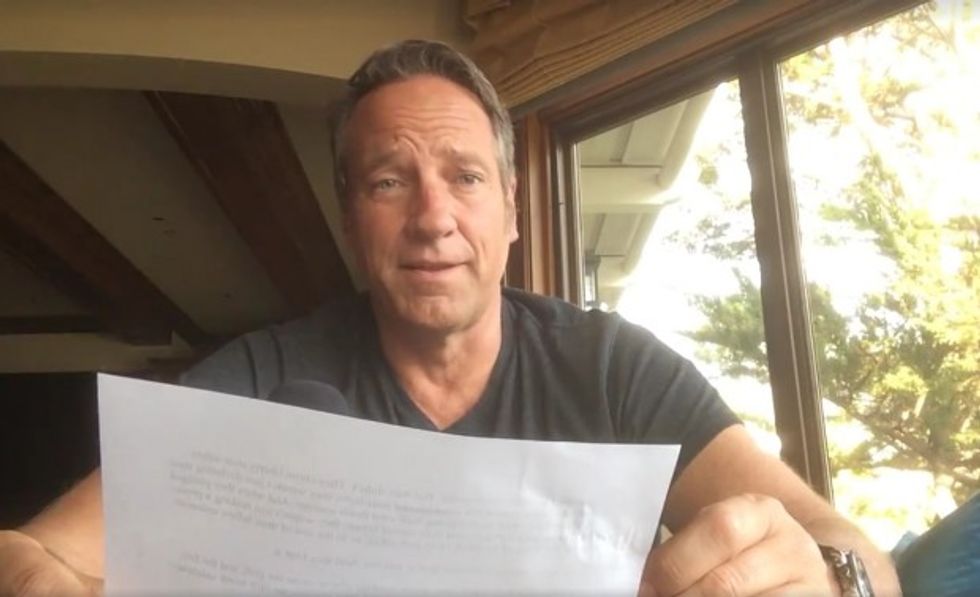 Image source: Facebook
In it he told the stories of three wealthy and successful men — John, Frank and Richard — who decided "with dozens of other wealthy Americans" that their tax code was much too high and a new idea was needed. But after these "elitists" signed a "manifesto" in an "exclusive men's club" in Philadelphia, grave consequences followed — stolen fortunes, arrests, torture, living on the run, and death.
Rowe was speaking of John Hart, Francis Lewis and Richard Stockton, three signers of the Declaration of Independence whose lives and deeds have been "overshadowed" by more familiar names. But Rowe offered the trio as an example of the high price signers paid.
"Our revolution started because 56 very wealthy men with everything to lose put everything on the line for a country that didn't even exist yet," Rowe explained, calling them "those 1 percenters of 1776."
While they could have "easily paid" the unfair taxes, Rowe said "they chose liberty over safety" and "were signing their own death warrant."
"And when they pledged their lives, and their fortunes and their sacred honor, they weren't just making a pledge to the king of England or to each other or to rest of their fellow colonists, they were making a pledge to you and me," Rowe concluded, "and they kept it."
"Their pledge and their courage are still worth remembering and celebrating," he concluded.
(H/T: Young Conservatives)