© 2023 Blaze Media LLC. All rights reserved.
"The truth is you don't understand being black in America."
Former House Speaker Newt Gingrich said Friday in the wake of the Dallas police ambush that white Americans have a difficulty understanding the struggles and dangers black Americans face in the U.S.
"It is more dangerous to be black in America," Gingrich said in a Facebook Live video Friday with his former CNN counterpart Van Jones. "It's both more dangerous because of the crime ... but it is more dangerous in that you're substantially more likely to end up in a situation where the police don't respect you or where you could easily get killed."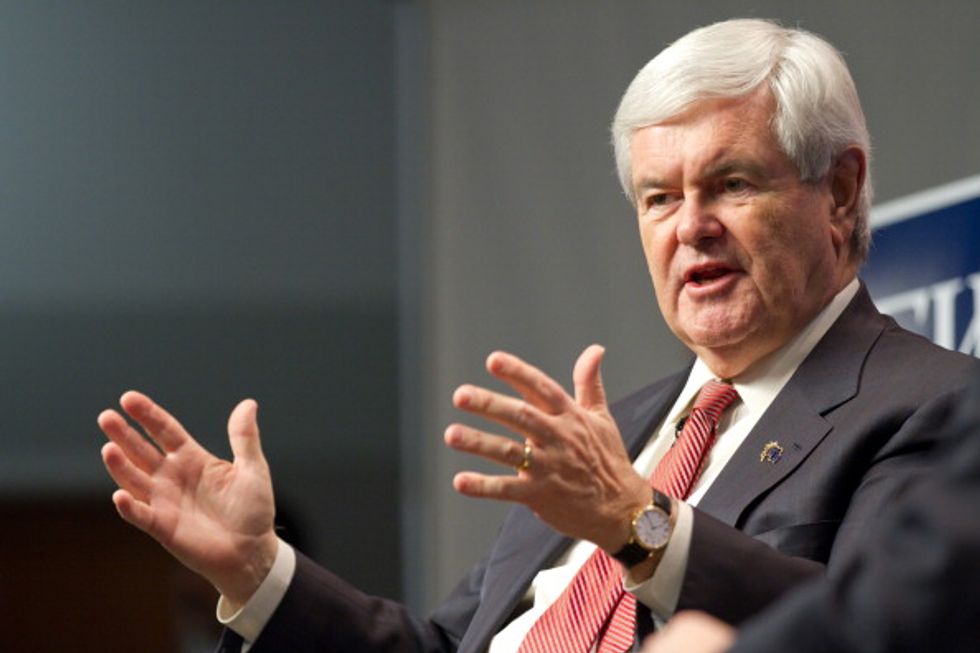 Former Speaker of the House Newt Gingrich. (Getty Images/Matthew Cavanaugh)
"I think sometimes for whites, it's difficult to appreciate how real that is and how it's an every day danger," Gingrich said.
Gingrich, who is considered to be a potential running mate for presumptive GOP presidential nominee Donald Trump, later admitted the he believes white Americans are unable to really understand how much discrimination and risk black Americans are faced with daily.
"It took me a long time and a number of people talking to me through the years to even get a sense of this," Gingrich said. "If you are a normal, white American, the truth is you don't understand being black in America, and you instinctively underestimate the level of discrimination and the level of additional risk in a way that you have to be corrected."
Jones argued that black children and police officers actually have more in common then they'd might realize as both groups "feel like they have targets on their back" and argued that should give them a reason to "come together."
"Nobody is pointing to the fact that you have two groups in the country that actually are having a similar experience, and they actually at the end of the day have more solidarity because of it," Jones said before he compared the man who ambushed Dallas police officers Thursday night to the 21-year-old who shot a group of black churchgoers in South Carolina in 2015.
Watch the entire Facebook Live conversation below.
—
Follow Kaitlyn Schallhorn (@K_Schallhorn) on Twitter
Want to leave a tip?
We answer to you. Help keep our content free of advertisers and big tech censorship by leaving a tip today.
more stories
Sign up for the Blaze newsletter
By signing up, you agree to our
Privacy Policy
and
Terms of Use
, and agree to receive content that may sometimes include advertisements. You may opt out at any time.