This week the Ark Encounter theme park opened in Williamstown, Kentucky. The park, which features a life-size version of Noah's Ark, was directed by Creation Museum and Answers in Genesis founder Ken Ham.
Ham told the Christian Post that the re-creation of the iconic biblical structure was intended "to remind the coming generations of the truth of God's word."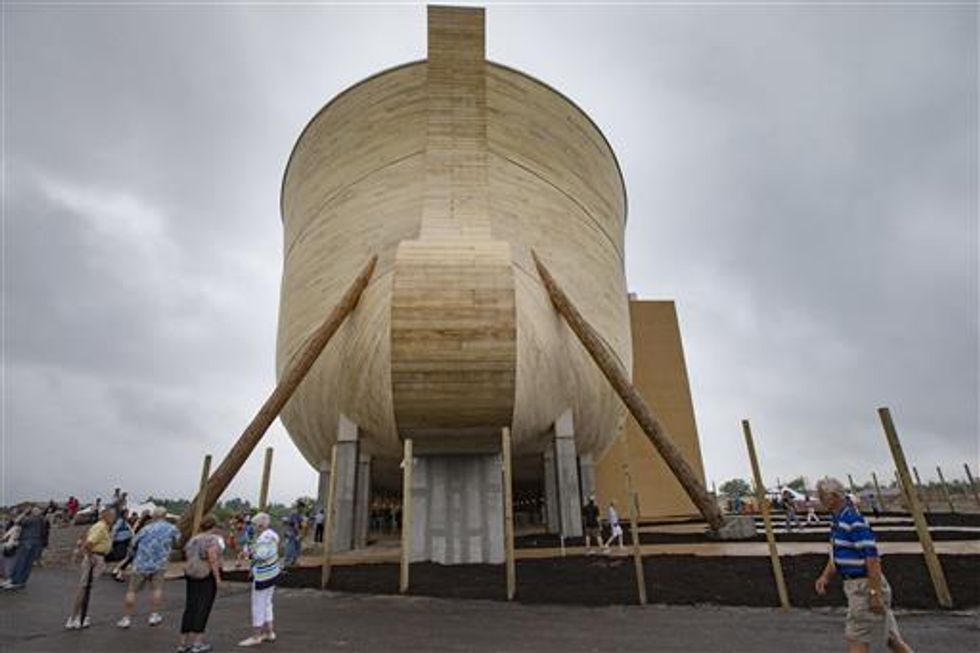 Visitors roam around a replica Noah's Ark at the Ark Encounter theme park during a media preview day, Tuesday, July 5, 2016, in Williamstown, Ky. (AP Photo/John Minchillo)
"It's our way of presenting the truth of God's Word to the world," he added.
The park held a ribbon cutting ceremony on Tuesday in Grant County, Kentucky, attracting a crowd of 7,000 people ahead of the grand opening on Thursday, July 7.
Kentucky's Lieutenant Governor, Jenean Hampton, spoke at the July 5 ceremony.
"We are so blessed that this great, great attraction was built here in Kentucky, it's just an honor to have this here," she said to the crowd. "We hope to see millions visit Kentucky, to visit the Ark Encounter over the next few years. I can't wait to see the inside."
The decision to open the Ark Encounter on July 7 was intentional, Ham explained Tuesday. He recited Genesis 7:7 to the crowd, which reads, "And Noah went in, and his sons, and his wife, and his sons' wives with him, into the Ark."
The ark is set against three eight-story buildings and is 510 feet long, 85 feet wide and 51 feet tall; it sits on an 800-acre property between Cincinnati, Ohio, and Lexington, Kentucky.
It cost $100 million to construct.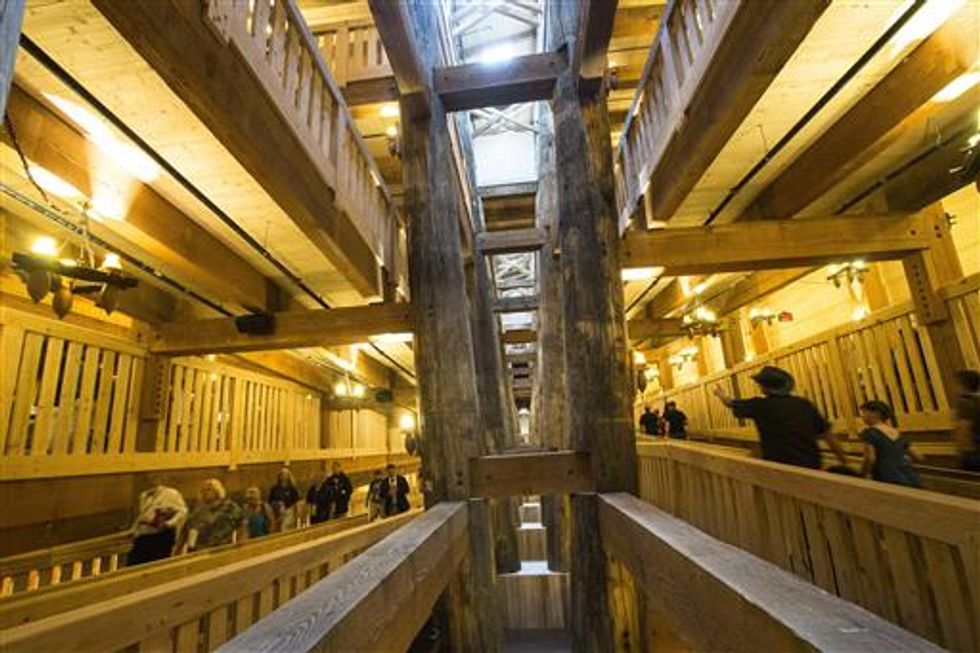 AP Photo/John Minchillo
Ham told the Christian Post that he hopes the biblically based park will attract Christians and non-Christians alike:
I believe you're going to find all sorts of people from all walks of life with all sorts of religious backgrounds who are going to come here and even if they don't share our biblical view, they can't help but be impressed by the structure, craftsmanship and by the attention to detail of world class exhibits inside. And who knows? Maybe they'll be challenged to even talk about the Bible as we do.
And so far, that seems to be true. Celebrity "science guy" Bill Nye was among the thousands who toured the park during its opening week. Nye, who once called the project a danger to the nation's science education, toured the ark Friday with his own film crew, according to the Associated Press.
Nye and Ham first became acquainted when they engaged in an online debate in 2014. After the debate, Nye said he hoped the ark would never be built, as it would "indoctrinate children into this extraordinary and outlandish, unscientific point of view."