A man wearing a Black Lives Matter shirt allegedly fired 17 shots into an officer's patrol car and home as he screamed that he hates police, according to investigators.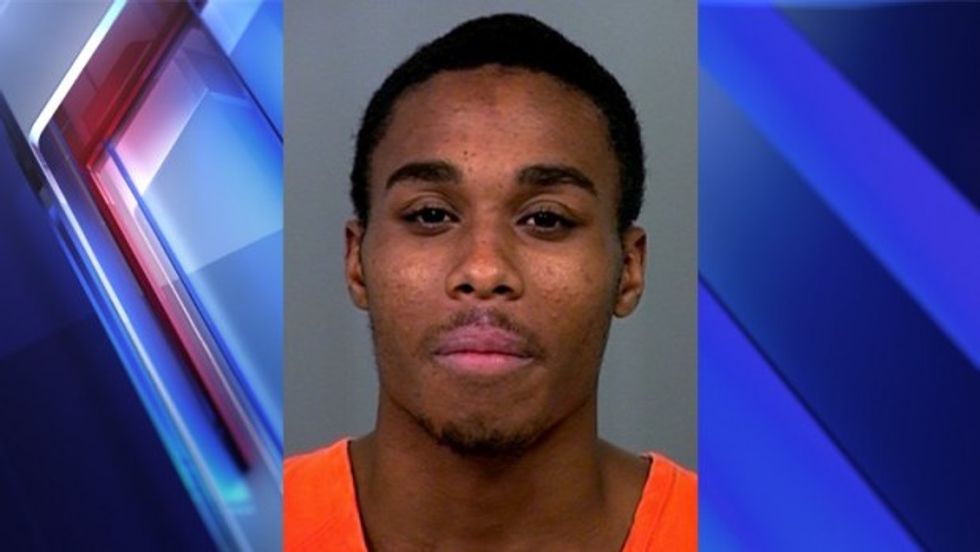 Screengrab via WXIN-TV
The targeted officer had just arrived home from work when the gunshots, fired from a 9mm handgun, rang out. The officer and his family weren't hurt in the attack.
The Indianapolis Metropolitan Police Department said surveillance video captured a vehicle speeding away from the scene at around 2 a.m. on Tuesday, according to reports. Hours later, officers pulled over a vehicle matching the description and arrested March Eugene Ratney in connection to the shooting.
The suspect reportedly became furious during his interrogation, allegedly urinating in the interrogation room and cursing at officers. However, he denied being involved in the shooting.
Police said they found two guns and shell casings at the home where Ratney was living and planned to search his vehicle as well.
WXIN-TV reportedly talked to the targeted officer, who said he once arrested the suspect on a gun charge several years ago.
Rainey could now face a slew of new charges, including a federal gun charge as a violent felon in possession of a firearm.
IMPD Chief Troy Riggs issued a message to all of his officers reminding them to remain vigilant.
"We should continue to remind each other we need to remain alert and vigilant," he said. "It is imperative that we and our families have an action plan in case of (a) serious incident such as this."
---