A Tennessee sheriff's deputy has been suspended after making controversial comments on Facebook about Black Lives Matter protesters.
"To all my MPD and Shelby County boys working the Black Lives Matter protest, let's hold the line," McNary wrote. "Don't take no s***, this is our city! This is no longer a peaceful protest, they have made it to the Memphis I-40 bridge and are blocking traffic. Stay safe brothers and sisters in blue!" Shelby County, Tennessee, deputy Jeremy McNary wrote in the post, which has since been taken down.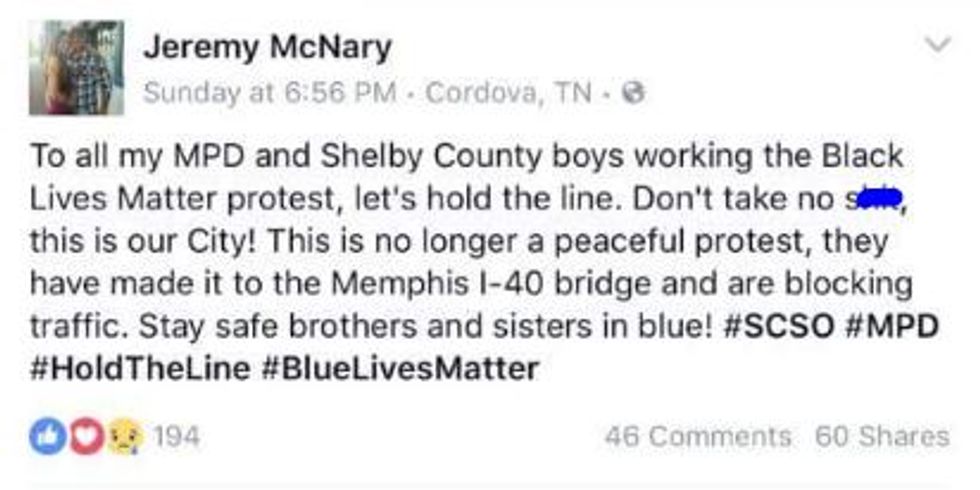 Image source: WSMV-TV
"They need to get a fire hose and spray these folks," McNary commented.
"Cs gas should work," another user replied," McNary responded, "Yep that's what they need."
CS gas is a type of tear gas.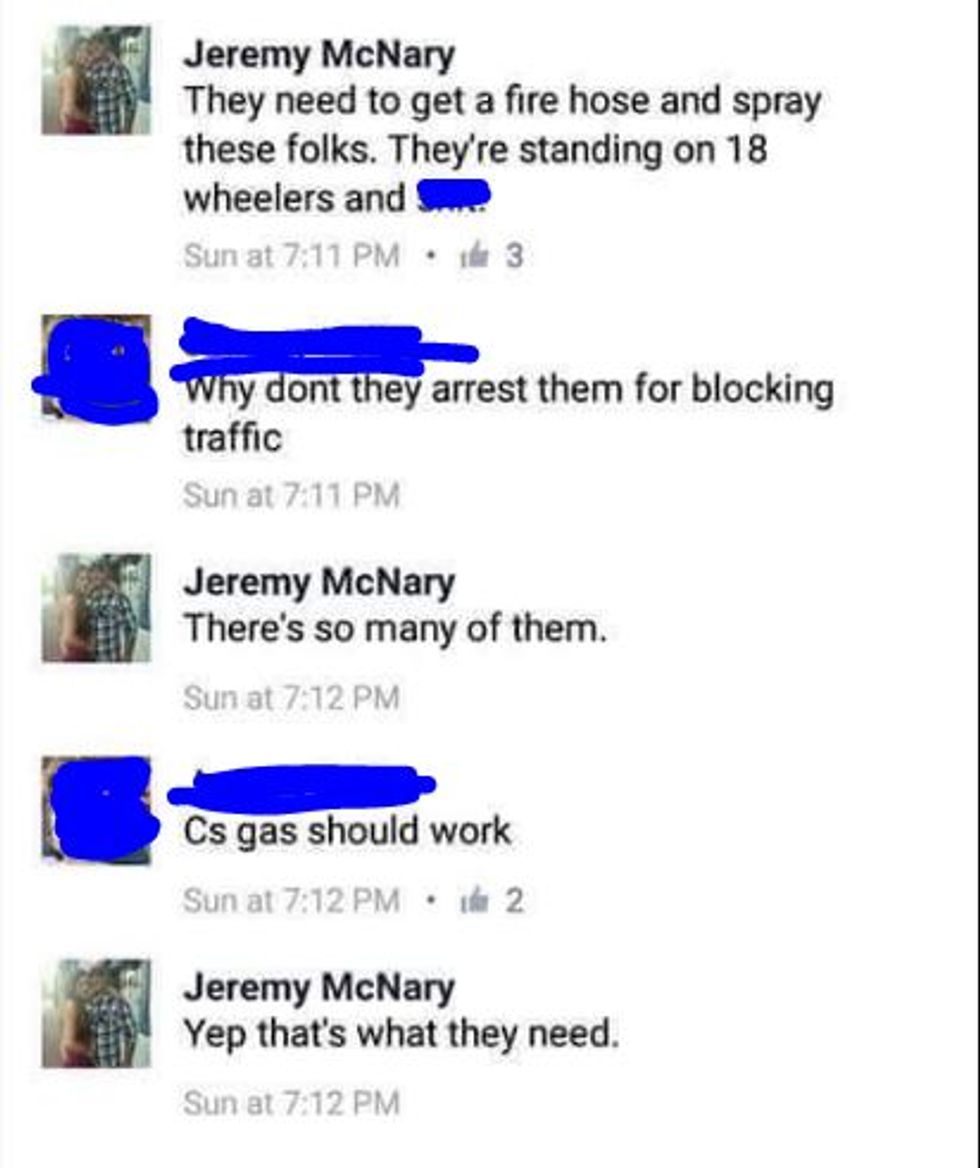 Image source: WSMV-TV
McNary also shared a photo, showing the backs of two white women in dresses next to one black woman in a dress, with the caption, "It's like 2 Ferraris and a dump truck," at the bottom, WSMV-TV reported.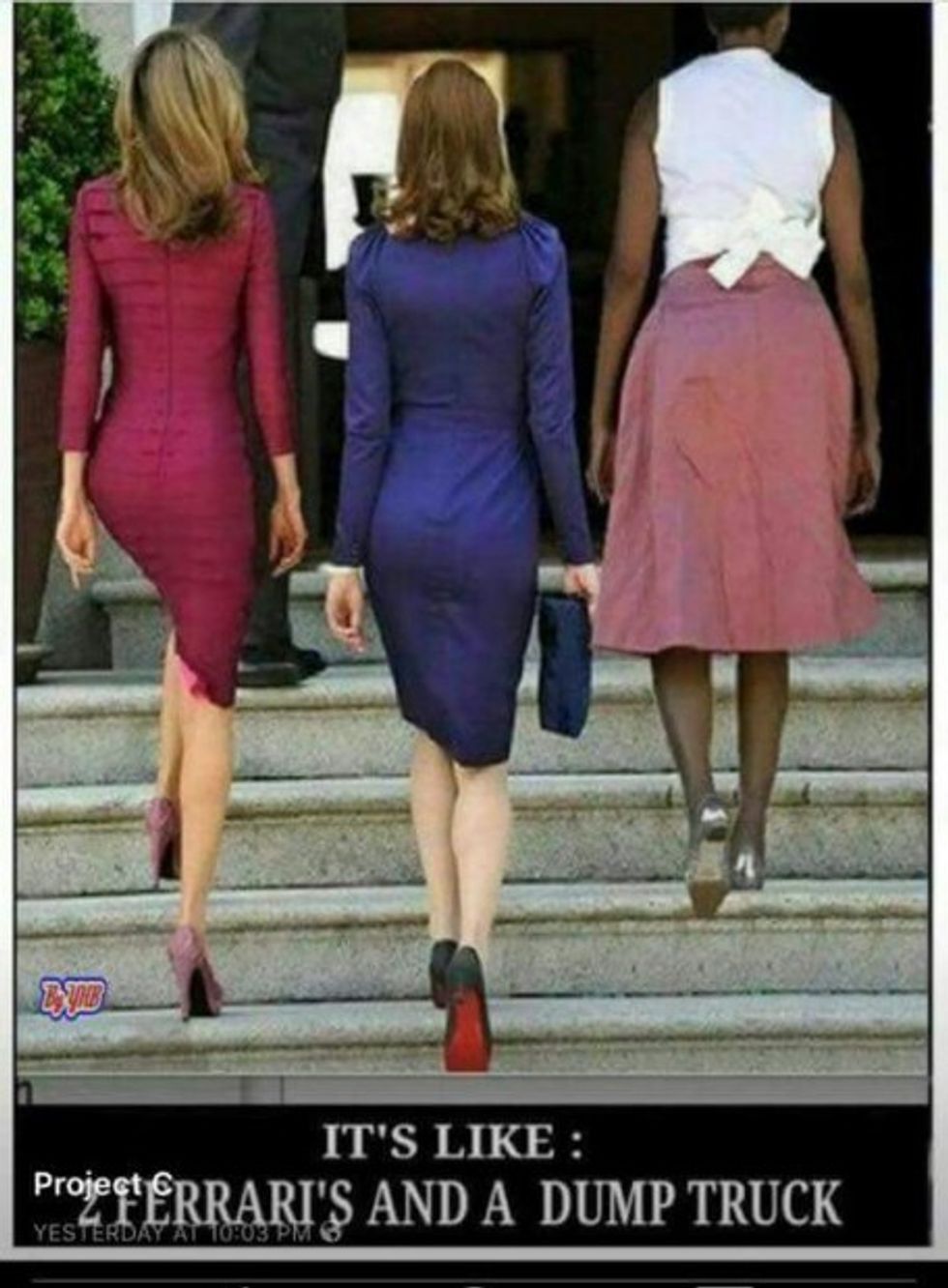 Image source: WSMV-TV
The New York Daily News reported that McNary is a former Marine who served in both Iraq and Afghanistan.
McNary's post was in response to Black Lives Matter protesters who blocked the Interstate 40 bridge in downtown Memphis on Sunday night. The original protest was scheduled to begin downtown and move to the National Civil Rights Museum. However, protesters abandoned that route, jumped over a barrier and shut down the bridge, holding up traffic for several hours, according to WMC-TV.
(H/T: WSMV-TV)
—
Follow the author of this story on Twitter and Facebook: