Hours after at least three police officers were killed in Baton Rouge, a man posted an uncensored rant on Facebook Live condemning the recent spike in attacks on cops.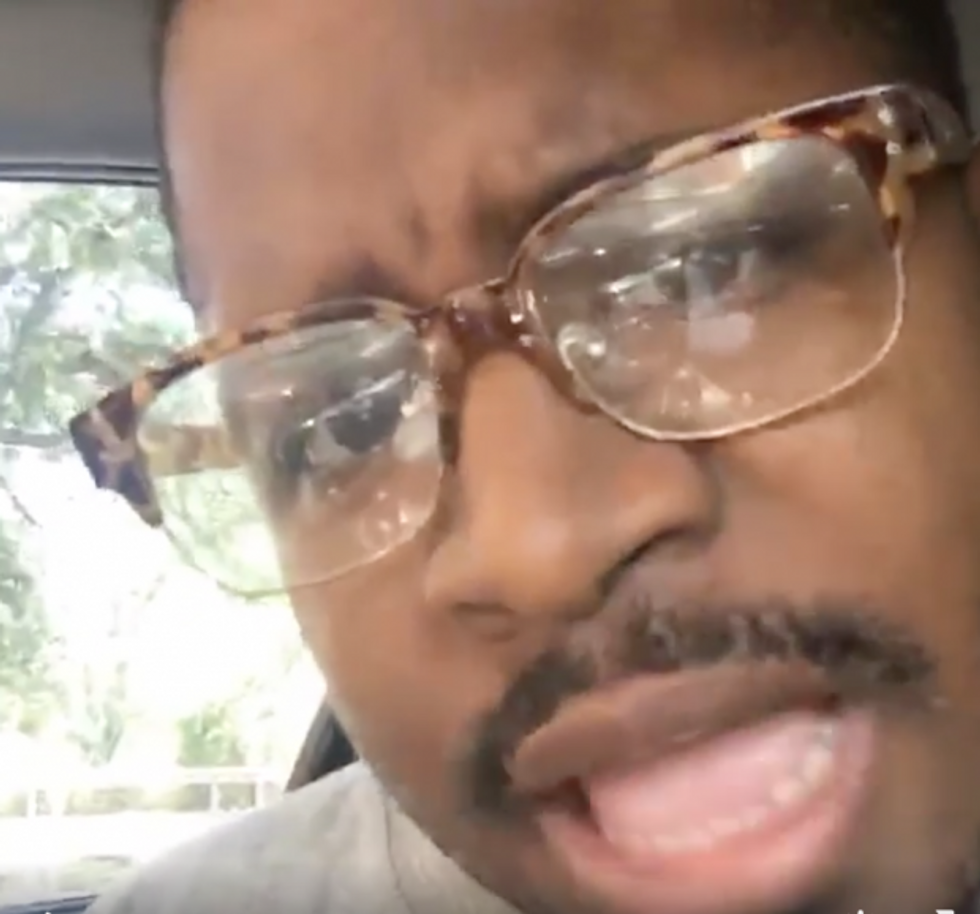 (Facebook)
The man, who is black and goes by Terrence Williams on Facebook, described in vivid detail a world where police don't exist.
"I'm watching the news and I'm seeing it's more dead cops," Williams said. "So I'm pissed off. I'm sick of this ghetto s**t. What the hell we gonna do without the police?"
He continued: "Who the hell we gonna call on? The damn Ghostbusters? You can't call on me! What we gonna do without the damn police if y'all gonna try to kill all the damn cops in America! Who you gonna call at 3 in the morning when your husband wakes up and decides to bust your damn throat? Who you gonna call? Your momma? Me? Your brother? You ain't gonna be able to call me, I can guarantee you that, because I ain't waking up to that s**t!"
Williams also directly asked members of the Black Lives Matter movement how killing police officers over the actions of an "individual officer" makes anything better.
"Let me know, Black Lives Matter," he said. "I'm highly confused."
Watch the video below (Warning: Strong language):
Three cops were killed and three were wounded after multiple suspects opened fire on the responding officers in Baton Rouge on Sunday. One suspect was killed and police were searching for remaining suspects.
In Milwaukee, another police officer was shot on Sunday in what officials described as a "vicious" attack as he sat inside his patrol car.
On July 7, five officers were killed in Dallas by Micah Johnson in a targeted attack on police.
---