WASHINGTON (TheBlaze/AP) --  Confronting another killing of police officers, President Barack Obama on Sunday urged Americans to tamp down inflammatory words and actions as a violent summer collides with the nation's heated presidential campaign.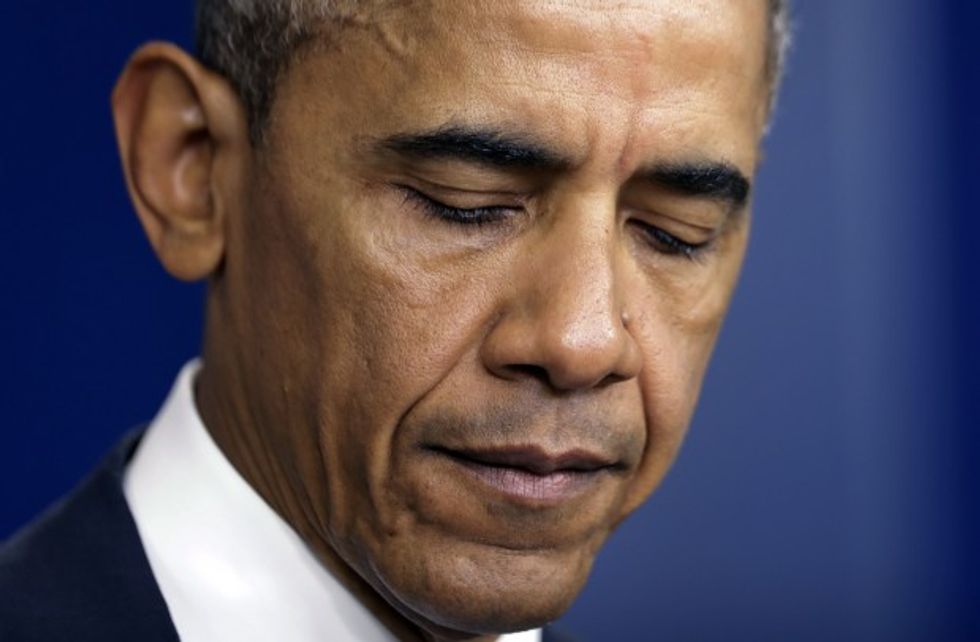 President Barack Obama speaks about the shooting of police officers in Baton Rouge, La., Sunday, July 17, 2016, from the briefing room of the White House in Washington. (AP Photo/Manuel Balce Ceneta)
Obama said the motive behind Sunday's killing of three officers in Baton Rouge, Louisiana, was still unknown. It was the latest in a string of deadly incidents involving law enforcement, including the police shooting of a black man in Baton Rouge and the killing of five officers in Dallas.
"We as a nation have to be loud and clear that nothing justifies attacks on law enforcement," Obama said in remarks from the White House briefing room.
Obama said that going into the political conventions, elected officials and interest groups should focus their words and actions on uniting the country, rather than dividing it.
"We don't need inflammatory rhetoric. We don't need careless accusations thrown around to score political points or to advance an agenda. We need to temper our words and open our hearts ... all of us," Obama said.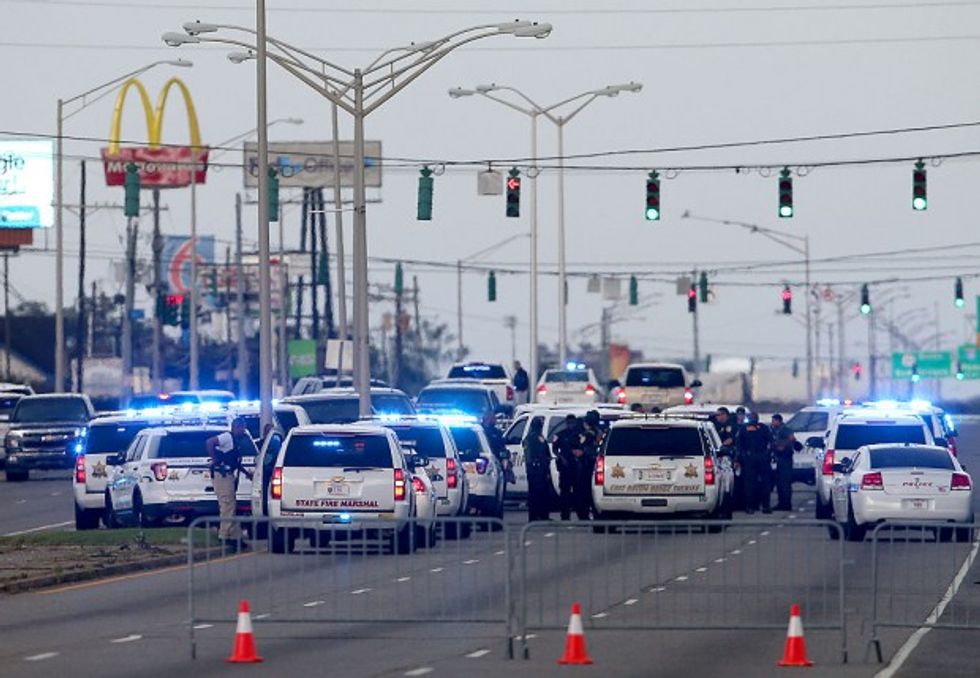 BATON ROUGE, LA - JULY 17: East Baton Rouge Police officers patrol Airline Hwy after 3 police officers were killed early this morning on July 17, 2016 in Baton Rouge, Louisiana. According to reports, one suspect has been killed while others are still being sought by police. (Photo by Sean Gardner/Getty Images)
The president also seemed intent on demonstrating again his support for law enforcement. Some organizations have cast doubt on that support. The National Association of Police Organizations said after the Dallas shooting that America was in the midst of a war on law enforcement officers. The group said the administration needed to show political leadership by "supporting them and giving them the resources they need to protect themselves and their communities."
"Attacks on police are an attack on all of us and the rule of law that makes society possible," Obama emphasized Sunday.
In contrast, presumptive GOP nominee Donald Trump blasted the "lack of leadership" in the country.
"We grieve for the officers killed in Baton Rouge today. How many law enforcement and people have to die because of a lack of leadership in our country? We demand law and order," Trump said.
And it wasn't long before he criticized Obama.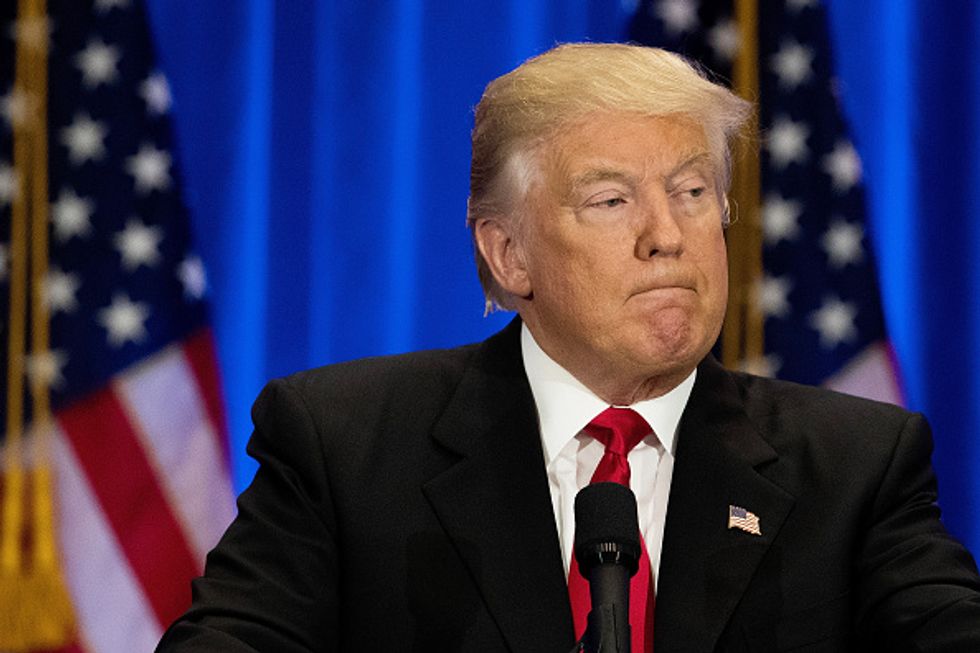 NEW YORK, NY - JUNE 22: Republican Presidential candidate Donald Trump speaks during an event at Trump SoHo Hotel, June 22, 2016 in New York City. Trump's remarks focused on criticisms of Democratic presidential candidate Hillary Clinton. (Photo by Drew Angerer/Getty Images)
Trump later attacked Obama personally on Twitter following his news conference.
Our country is totally divided and our enemies are watching. We are not looking good, we are not looking smart, we are not looking tough!

— Donald J. Trump (@Donald J. Trump) 1468790543.0
President Obama just had a news conference, but he doesn't have a clue. Our country is a divided crime scene, and it will only get worse!

— Donald J. Trump (@Donald J. Trump) 1468790810.0
Echoing Obama's statements, presumptive Democratic nominee Hillary Clinton said the shootings of police officers in Baton Rouge are an assault "on all of us."
"We must not turn our backs on each other," she said. "We must not be indifferent to each other. We must all stand together to reject violence and strengthen our communities. Our thoughts and prayers are with the friends and families of the police officers who were killed and injured today."
---
---