Houston Mayor Sylvester Turner released police video of the fatal shooting of Alva Braziel Thursday in an effort to combat a false narrative about his death.
"This was not a case of an unarmed person that was shot down by the police," Turner said.
Turner said he decided to release the video to "debunk" social media rumors that Braziel was unarmed, according to ABC News.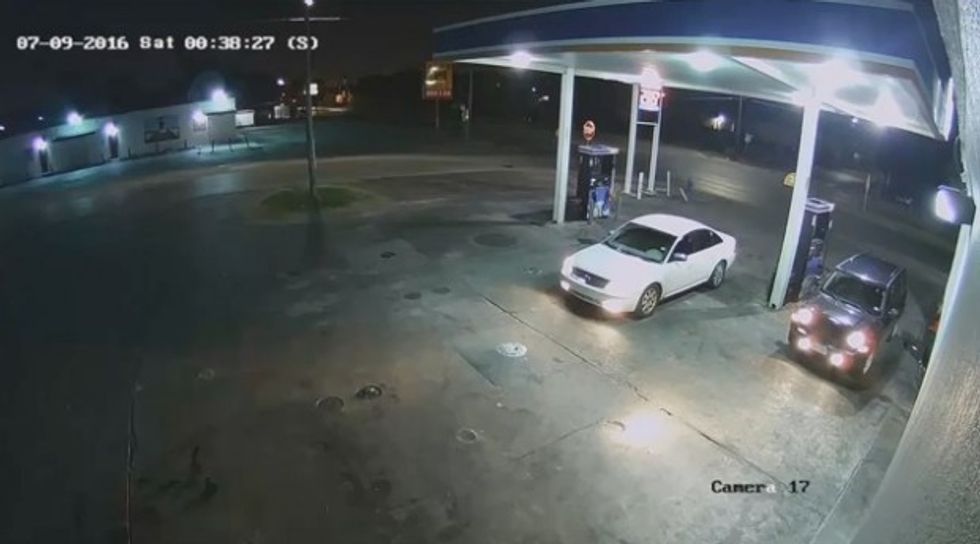 Image source: YouTube
"The videos speak for themselves," Turner said. "The facts are what they are."
During his news conference, Turner added, "I don't want a single police officer shot at and hurt based on erroneous information."
"The community and police must work hand-in-hand. We both need each other," he said.
Police said that they saw Braziel point a gun "directly at the officers" during the July 9 incident, according to ABC News.
"Braziel ignored repeated commands and instead raised his arms up, pointed the pistol upward and moved into different aggressive stances, as if getting ready for a fight," a spokesperson for the Houston Police Department said in a statement earlier this month.
Nikki Braziel, Braziel's wife, told the Houston Chronicle, "All I want is justice."
"You shoot somebody like this and then you don't really have no explanation on why y'all did it," she said.
(Content warning: Some readers might find this video disturbing):
—
Follow the author of this story on Twitter and Facebook: