PHILADELPHIA — Donald Trump is starting to see the famous "convention bounce" show up in his poll numbers — coming out of the Republican National Convention in Cleveland with a lead over Democrat Hillary Clinton.
The now-official Republican nominee now leads his presumptive opponent 44 percent to 39 percent in a hypothetical four-way general election matchup, according to a CNN poll out today. Libertarian Gary Johnson is at 9 percent nationally and the Green Party's Jill Stein is at 3 percent.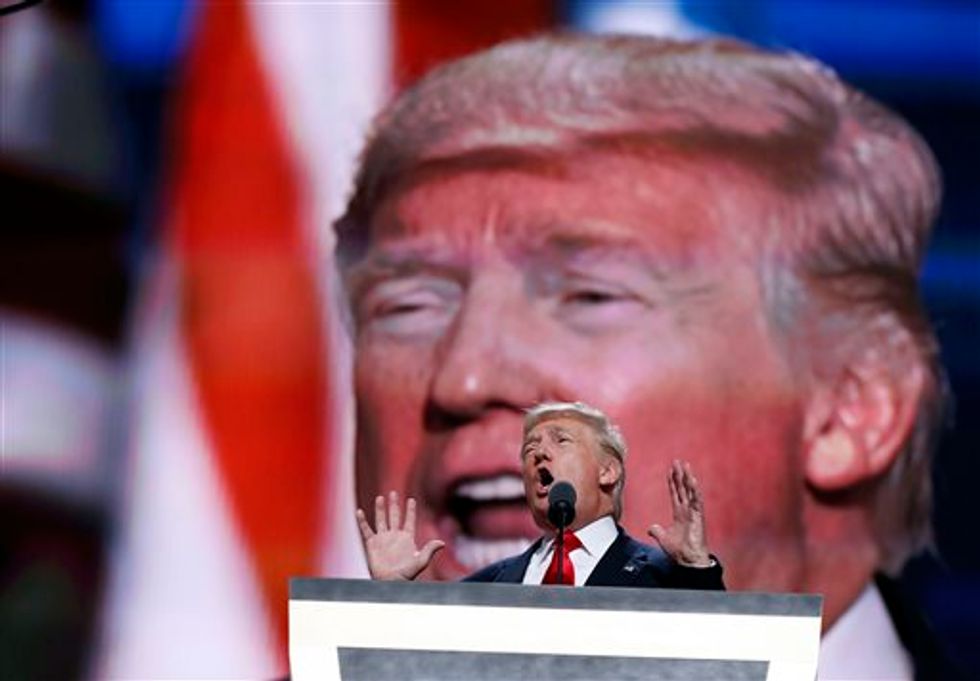 Republican presidential candidate Donald Trump, speaks during the final day of the Republican National Convention in Cleveland on Thursday. (AP/Carolyn Kaster)
The poll also showed a favorability bounce for Trump, who was joined by members of his family onstage at the RNC to highlight his candidacy.
More from CNN:
Beyond boosting his overall support, Trump's favorability rating is also on the rise (46% of registered voters say they have a positive view, up from 39% pre-convention), while his advantage over Clinton on handling top issues climbs. He now holds double-digit margins over Clinton as more trusted on the economy and terrorism. Trump also cut into Clinton's edge on managing foreign policy (50% said they trusted her more, down from 57% pre-convention).
Trump has been polling near — but usually below — Clinton nationally since last year.
—
Follow the author of this story on Twitter and Facebook:
[facebook //www.facebook.com/plugins/like.php?href=