A week after fatally shooting his son in a horrific accident at a Florida gun range, Clayton Brumby sat down with People magazine to discuss the tragedy and how he was coping.
It happened on a Sunday afternoon during the Fourth of July weekend. After attending church with his wife Elizabeth and their seven children, Brumby took three of his kids to High Noon Gun Range in Sarasota.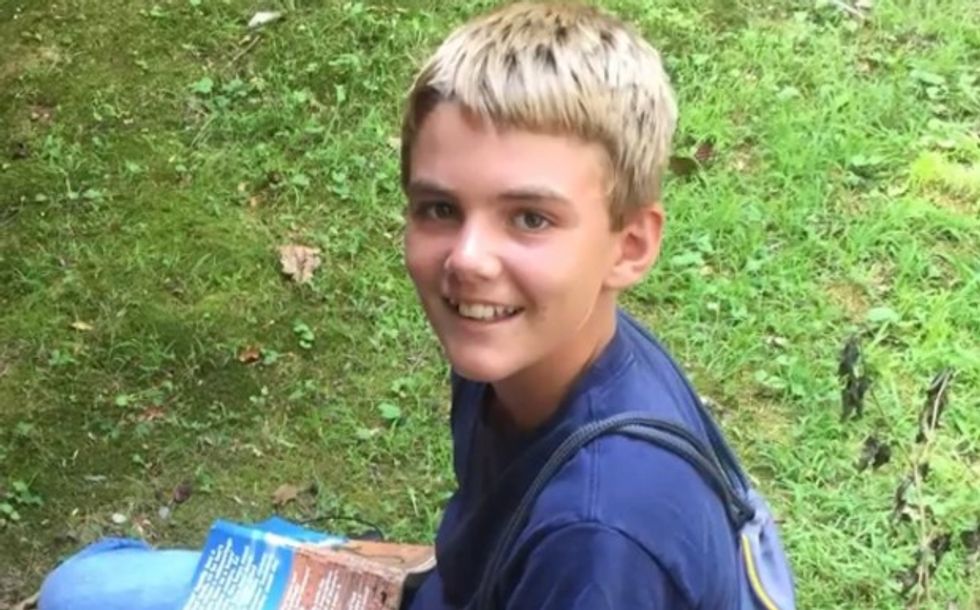 Image source: People magazine
"I had a new trigger on my pistol so we went to go check it out," the 64-year-old told People.
Brumby and his sons — Christen, 12, David, 24 and Stephen, 14 — all took turns shooting a .22-caliber semi-automatic pistol in the far lane of the gun range.
After Brumby fired a round, the spent shell casing struck a wall and deflected into the back of his shirt. He reached back with his hand that was holding the gun to get the hot casing out, pointing his gun behind his back and shooting 14-year-old Stephen in the neck.
The boy quickly lost consciousness and died at the hospital later that day.
In the wake of his devastating loss, Brumby refused to hide from the media. Instead he offered a unique perspective on the contentious issue of gun ownership.
"The gun didn't kill my boy — I did," Brumby told the Tampa Bay Times just one day after the event.
Speaking to People in his own home, Brumby — who still has his gun — said every gun owner has a responsibility.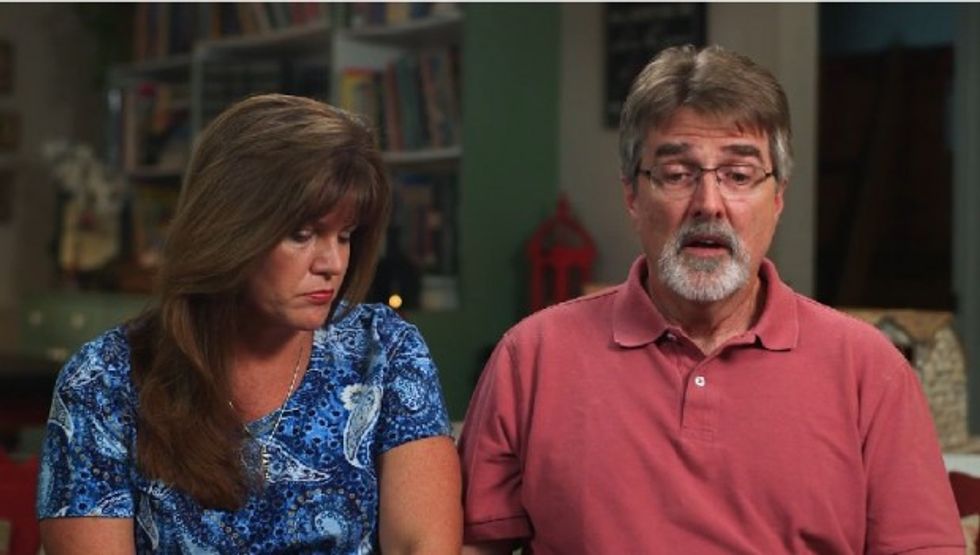 Image source: People magazine
"Every round that is in your gun has your name on it," he said. "You're responsible for the round whether it goes off if you intended or didn't intend for it to."
Brumby recalled the moment the casing fell down his shirt, admitting that he reacted without thinking.
"My son is dead as a consequence," he acknowledged. "I know what happened and I will carry that for the rest of my life. I own this. I wake up in the morning and my very first waking thought is that my son is gone in my hand. I don't know if a father could carry anything worse than that."
Elizabeth Brumby told People that though she too grieves for their son every day, she harbors no anger toward her husband. Though the pain has been unimaginable, she called her husband's action a "horrific accident."
"He was just trying to have fun with his boy," she said. "He was safe. He was careful. He was always careful. You can't prepare for something burning hot to fall down your shirt."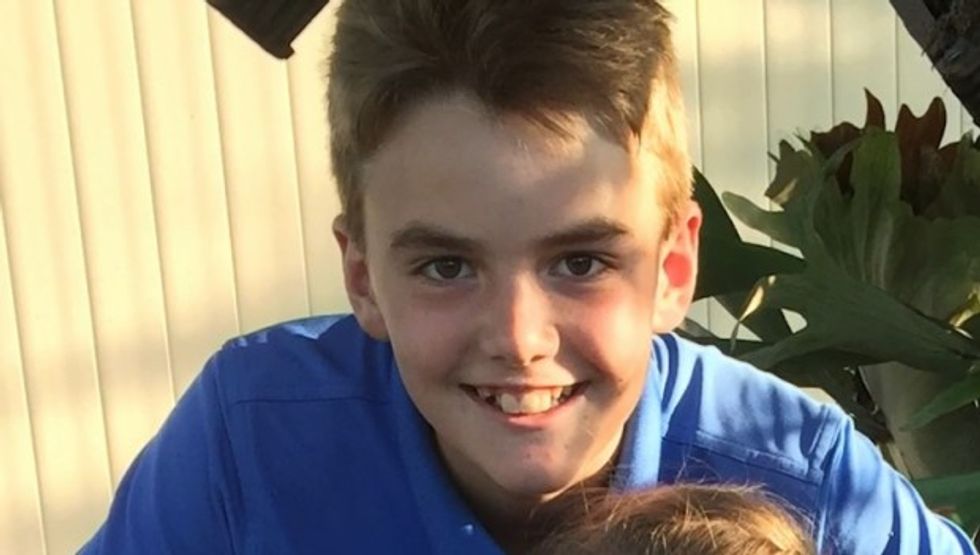 Image source: People magazine
Clayton Brumby shared some of the memories he had of his beloved son.
"There was no one in this family that was brighter," he told People, "and we have seven bright children."
Elizabeth described Stephen's life as "fourteen years of an utter gift." His was the first name she called if she needed help around the house.
"We knew he'd be a world changer because he changed the world here," she told the magazine.
Elizabeth said her children "still are so close" but added "there is a major void now."
The couple shared that they have made every effort to bring something positive out of their son's untimely death.
Since the July 3 accident, Clayton has spoken with the staff at High Noon Gun Range about installing a softer wall so that bullets would fall to the floor instead of ricocheting. The range also has plans to include instructions in its gun training course on how to handle distractions.
"They told me it's now going to be addressed," Brumby said.
A GoFundMe account has been set up to help the family cover funeral expenses.
"[Stephen] loved fishing, tennis, music, and archery," a description on the page reads. "He had an insatiable appetite to learn and was constantly sharing his wisdom with those around him. He was passionate about his Lord and Savior Jesus Christ and dedicated his life to sharing his hope with others."
The fundraiser has received an overwhelming response, surpassing its initial $10,000 goal by nearly $30,000.