PHILADELPHIA — As the Democratic National Convention awaited remarks from sitting President Barack Obama, Wikileaks released a series of voicemails from Democratic National Committee staffers — making the DNC leak even bigger.
On Wednesday night, the group posted tens of DNC voicemails to its website.
The audio recordings themselves weren't newsworthy: They included a message left by a child for a parent and logistical details surrounding meetings. But the release means that the hack, which already led to the resignation of DNC Chairwoman Debbie Wasserman Schultz, has now gotten bigger — like many national security experts expected.
The recordings, along with thousands of emails between DNC staffers, were possibly unearthed by an incursion into the DNC networks by Russian hackers and is being investigated by the FBI.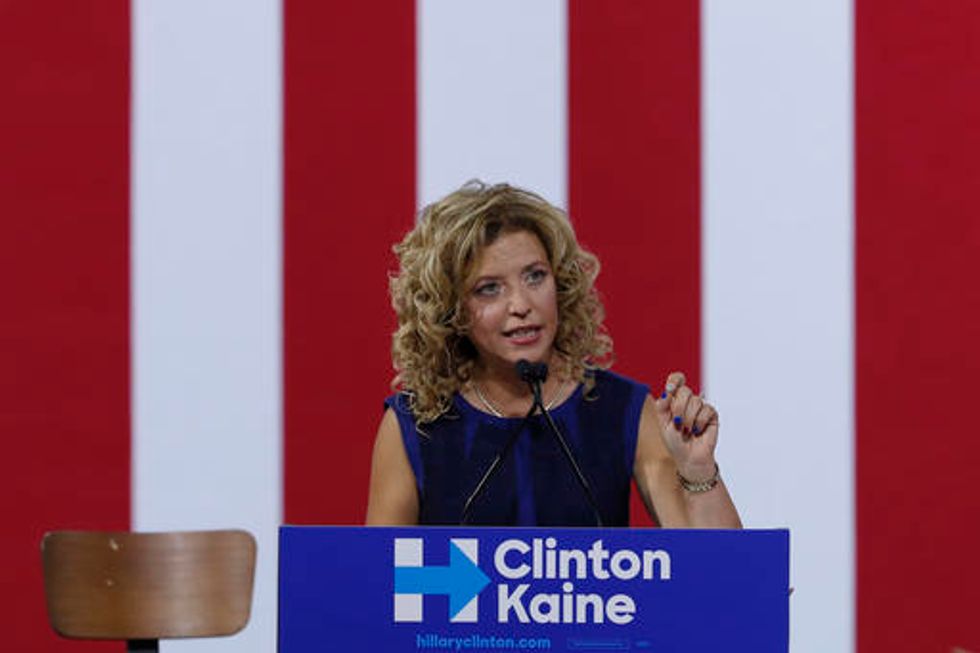 On Sunday, Florida Democratic Rep. Debbie Wasserman Schultz announced she would step down as DNC chairwoman at the end of the party's convention. (AP/Mary Altaffer)
The leaked emails supposedly showed favoritism for now-Democratic nominee Hillary Clinton over Vermont Sen. Bernie Sanders — which left scores of Sanders supporters feeling betrayed by the party.
So far this week in Philadelphia, high-profile DNC speakers have sought to bridge the divide between disillusioned Sanders voters and bullish Clinton supporters — harping on a convention theme "Stronger Together."
—
Follow the author of this story on Twitter and Facebook:
[facebook //www.facebook.com/plugins/like.php?href=