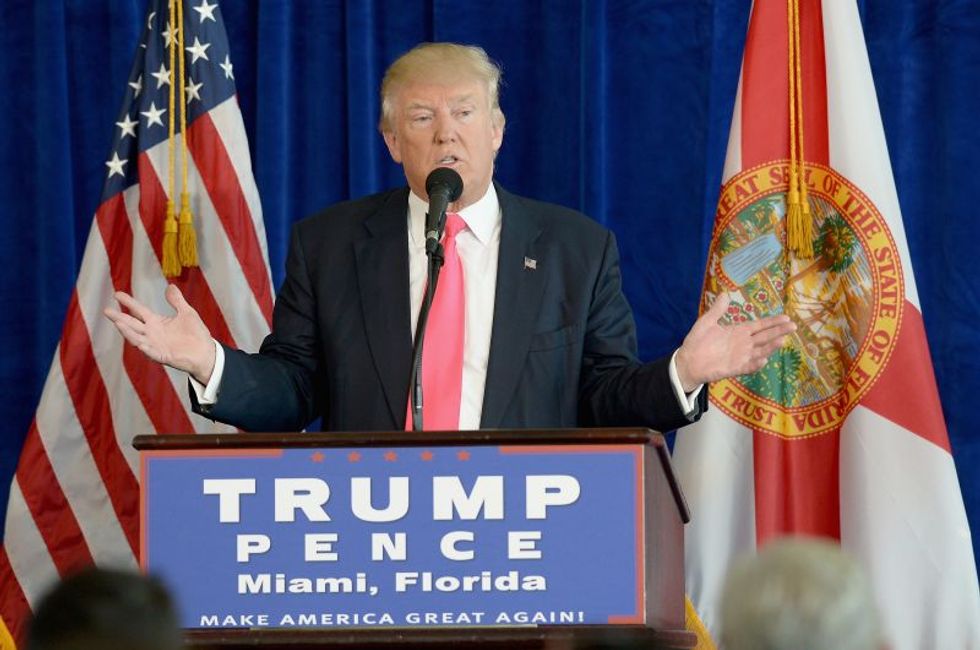 Most presidential campaigns get an injection of momentum after their party meeting, making Trump's post-convention polling bounce not entirely surprising. Indeed, Clinton's polling numbers will likely get a kick of their own once the Democratic National Convention wraps up on Thursday night.
But Trump's 4.6-point jump in one week remains noteworthy. It's one of the more efficient polling lifts Trump has received this cycle, and it doesn't correspond with a dip for Clinton. Trump's previous lead in May -- as well as other times when the polls tightened -- was almost as much about Clinton's decline as it was about Trump's uptick. In fact, during the same one-week span, Clinton's polling numbers also went up, just not as much as Trump's.
Trump's numbers are also noteworthy considering the chaos and controversy that defined the Republican convention. The events typically are an opportunity to exhibit party unity, but boisterous displays of continued splintering -- from the roll call vote to Texas Sen. Ted Cruz's refusal to endorse his party's nominee -- revealed a GOP still very much at odds with itself.
A survey from Pew Research Center, released a little over a week before the Republican convention, reflected similar sentiment. The poll found that 38 percent of GOP voters think their party will unite behind its presidential candidate. Compare that figure to Democratic voters, 72 percent of whom think their party will unite behind its candidate.
Research More About the 2016 Election
—