ABOARD THE PAPAL PLANE (AP) — Pope Francis says he won't describe Islam as "terrorist" since that's "not fair and not true."
Francis was asked Sunday why he never uses the word "Islam" when denouncing extremists' killings like that of an elderly French priest during Mass in France last week.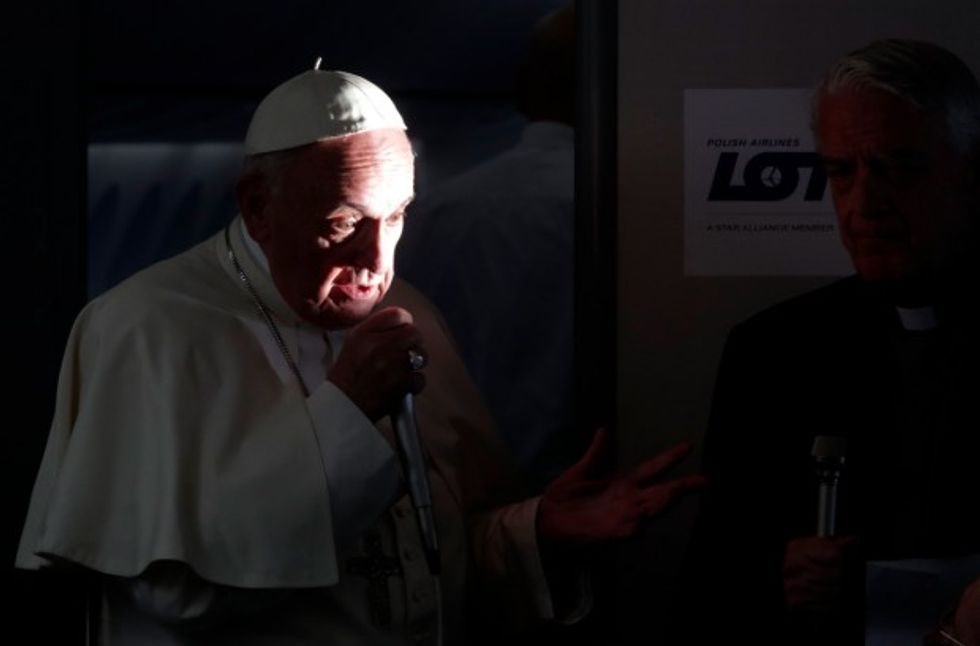 A ray of light shines on Pope Francis as he answers reporters questions on board the flight from Krakow, Poland, to Rome, at the end of his 5-day trip to southern Poland, Sunday, July 31, 2016. (AP Photo/Gregorio Borgia)
He was speaking to reporters aboard the papal plane back to Rome after a five-day pilgrimage in southern Poland. While there he prayed privately in a church that God protect people from the "devastating wave" of terrorism in many parts of the world.
Francis said he thinks "it's not right to identify Islam with violence."
He added that every religion has its "little group of fundamentalists." He said that if he speaks of violent Islam, he'd have to speak of violent Catholicism, since Catholics kill, too.