Last week a group of black mothers whose children died in police-related shootings, in police custody or via gun violence took the stage at the Democratic National Convention.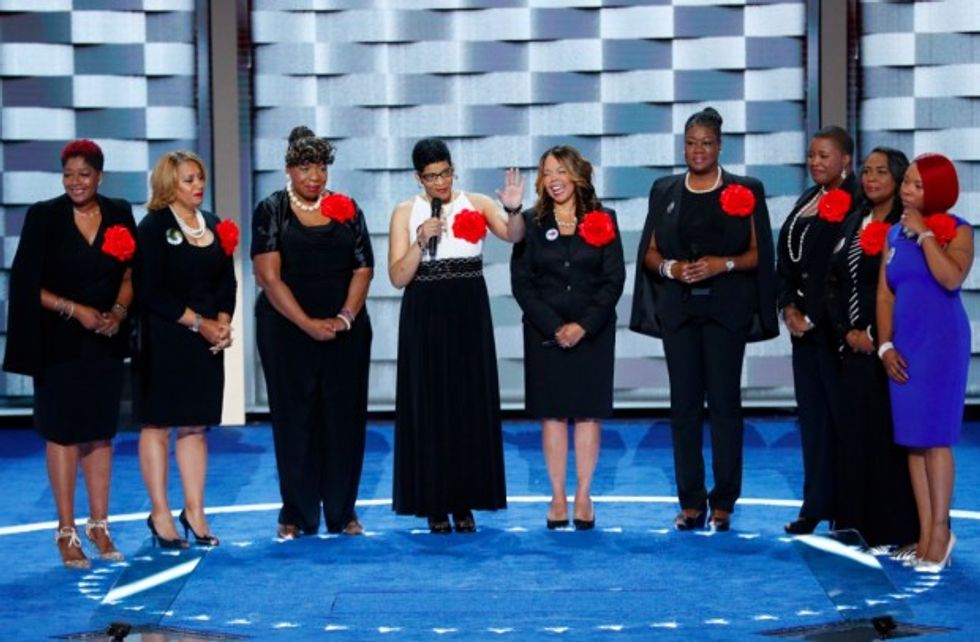 Sybrina Fulton, Geneva Reed-Veal, Lucy McBath, Gwen Carr, Cleopatra Pendleton, Maria Hamilton, Lezley McSpadden and Wanda Johnson from Mothers of the Movement speak during the second day of the Democratic National Convention in Philadelphia , Tuesday, July 26, 2016. (AP Photo/J. Scott Applewhite)
On Wednesday Dallas radio meteorologist Bob Goosmann hopped on Facebook to make his feelings known about the moment.
"As many of you have probably noticed, I've stayed away from politics on FB. The DNC parading the mothers of slain thugs around on their stage has me furious," the Dallas Morning News reported regarding his now-deleted post.
#BlackLivesMatter #BlackTwitter @bobgoosmann pic.twitter.com/r9f19BXmFW

— Shaq (@MizzQT) July 29, 2016
By Friday, KRLD-AM's chief meteorologist had resigned.
Goosmann offered an explanation in a comment on dallasnews.com, emphasizing he meant no disrespect to the mothers onstage nor to their children.
"I was angry that the DNC used these mothers to garner votes, and that was it," he wrote.
Regarding his use of the term "thugs," Goosmann said he wasn't aware it carried racial overtones for some.
"I thought a thug was just a violent person. The definition of thug does not mention any race," he noted in his post. "I will say I talked with an African American acquaintance and he told me that he feels like when he hears the word, it is in reference to an African American individual. I had NO IDEA."
Goosmann confirmed his resignation as well but said he would've been fired "and rightly so."
"What I say online, no matter where, reflects upon my station and employer. KRLD is a great station, providing invaluable information to all listeners, and I am sorry if they have had to deal with all the repercussions," he wrote.
Regarding reaction he received that "some of the individuals that lost their lives were not violent criminals," Goosmann explained that he was "angry" when he posted and did so "without completely researching all involved."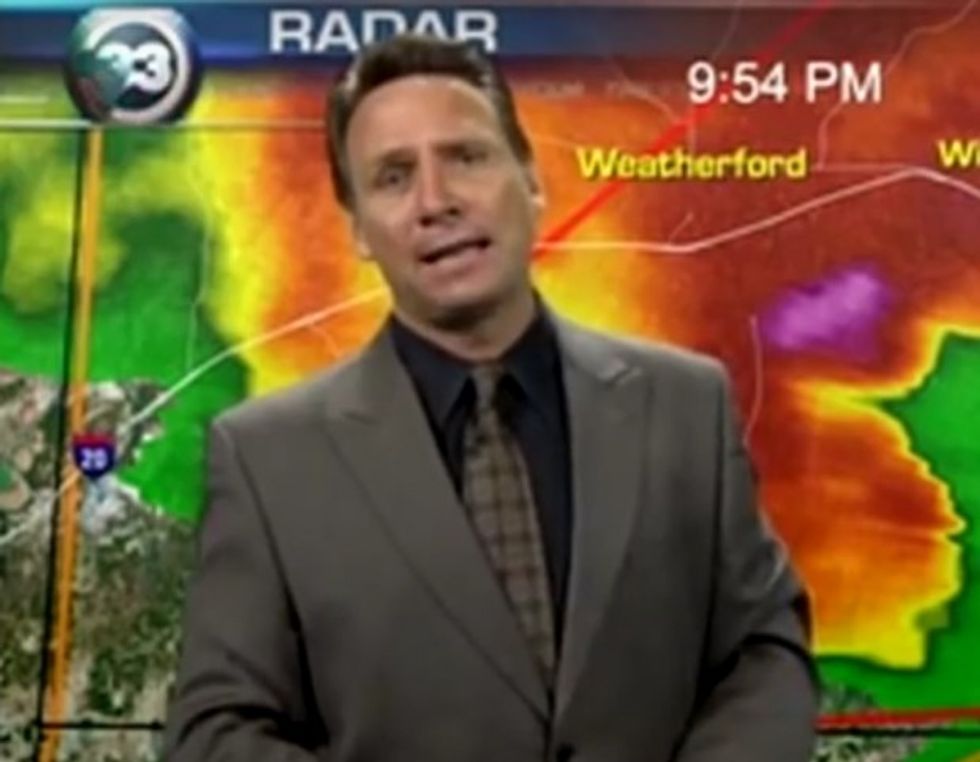 Bob Goosmann (Image source: YouTube)
More from his dallas.com comment:
The main reason I posted is I just reached a level of frustration with the anti police rhetoric in this country and what the DNC did that night was a slap in the face to our men and women in uniform.

I know there are bad cops, and they have to be removed and justice has to be served. Hopefully we are moving in that direction.

I'm worried about our Nation. We have some big issues. i think we can all agree on that.

I value all life. I was brought up to believe that ALL MEN AND WOMEN are created equal, all across the globe.
Goosmann also noted that he doesn't plan on returning to broadcasting.
This story has been updated.