Fox News Channel announced Monday that it has hired Taya Kyle as its newest contributor. The "American Wife" author and activist for military veterans' families made her debut as a contributor on "Fox and Friends" Monday morning.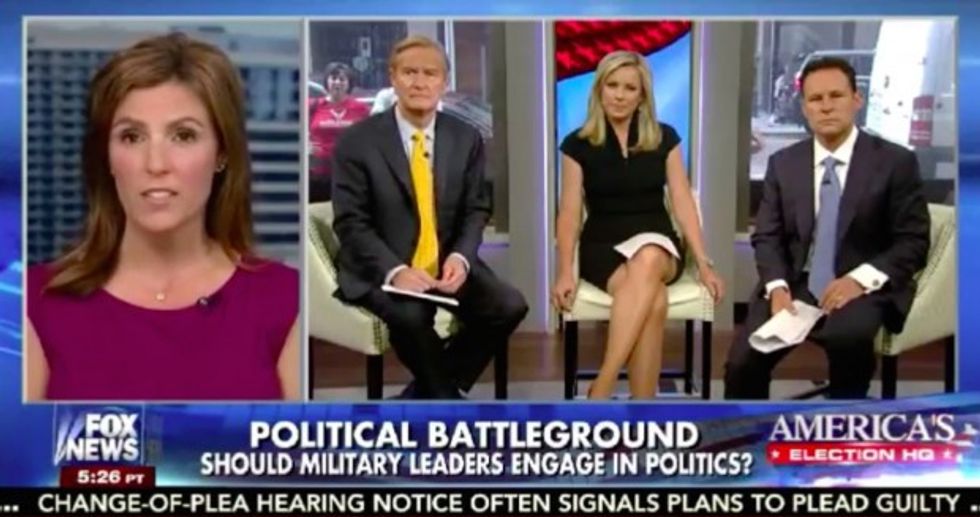 Image via Twitter/"Fox and Friends"
Kyle is the widow of the late U.S. Navy SEAL Chris Kyle, author of the book-turned-movie, "American Sniper." Following her husband's untimely death, she founded the Chris Kyle Frog Foundation (CKFF), which aids the spouses and families of military service members and first responders.
In her new role, Kyle will provide military and family commentary across Fox's daytime and primetime programming. On Monday, Kyle discussed the issue of military leaders engaging in politics.
.@TayaKyle: Retired generals have the right to speak out, but they bear responsibility to be honest & have integrityhttps://t.co/zt1uPYErwT

— FOX & Friends (@foxandfriends) August 1, 2016
The 24-hour news service has called Kyle "an advocate for military families and American women," noting her work with the Patriot Tour, which involved "traveling the country to teach lessons of grief, faith and love to those in need."