A cell phone video taken from inside a Family Dollar store in Gary, Indiana, shows an employee asking a Muslim woman to take off her traditional Islamic veil or leave the business.
Sarah Zawjahtul Adballah Salaam told NBC she was purchasing charcoal for a family cookout when a woman later identified as the store manager told her the remove the niqab that covered her face.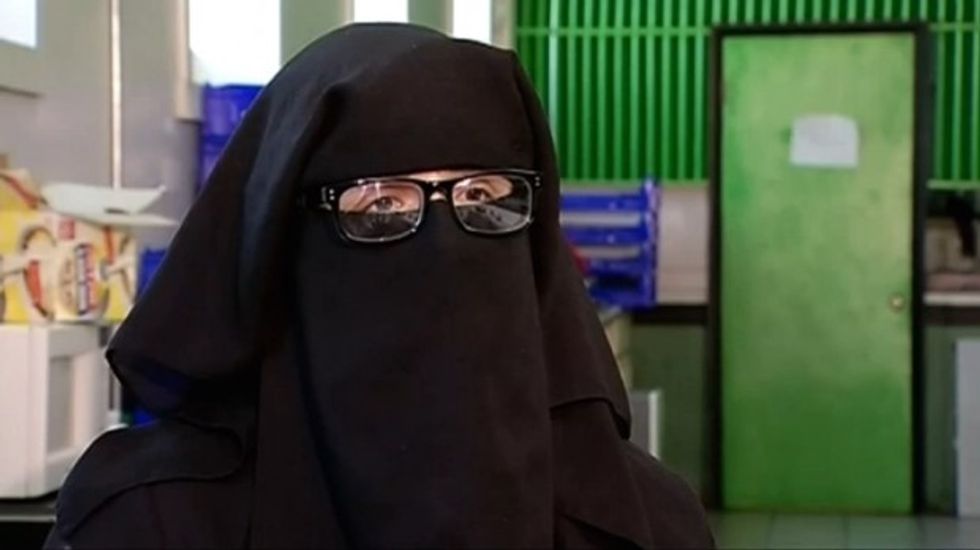 Image source: NBC
"This is a religious garment, ma'am," Salaam can be heard telling the woman in the video.
"I understand," the manager replies, "but you have to understand too that this is a high-crime area where we get robbed a lot. You need to remove that from your face or remove yourself from the store."
Salaam told NBC that she was shocked by the manager's reaction to her attire.
"I've worn my garments for a long time," she said. "I have never been treated like this in any establishment, ever."
"It's not just a blatant violation of the civil rights laws in this country, but it's also a violation of basic laws of decency and morality," a representative of the Council On American-Islamic Relations (CAIR) Chicago told NBC.
Watch: