State Department spokesman Mark Toner on Thursday burst out laughing right after calling the daily departmental press briefing an "exercise in transparency and democracy."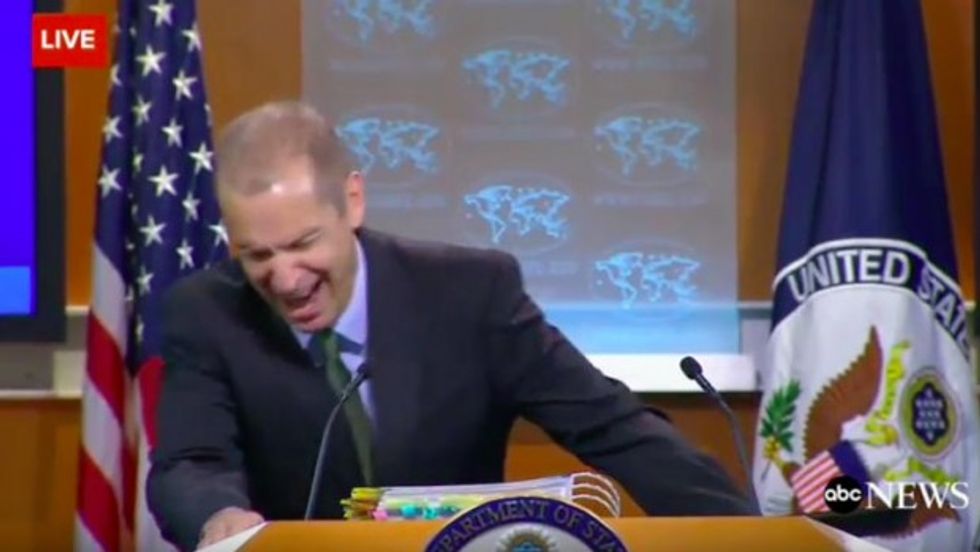 Image source: YouTube
Toner opened the briefing by greeting the room full of reporters. "Welcome to the State Department," he said before welcoming a group of visiting interns.
Toner added: "Good to see you in this exercise in transparency and democracy."
Moments later, the spokesman bizarrely broke out into laughter as one reporter piped up and asked, "Is that what it is?"
"I thought it was an exercise in spin and obfuscation," the reporter added.
Toner then posed a rhetorical question to those in the room before gathering himself.
"Can you tell this is my last briefing before vacation?" the spokesman said.
—
Follow the author of this story on Twitter and Facebook: