The U.S. women's Olympic rugby team finished fifth overall Monday after defeating France 19-5 in the finals.
The 2016 games in Rio de Janeiro mark the sport's first year as an Olympic event, and one moment in particular seemed to capture the tenacity with which the Americans fought throughout the competition.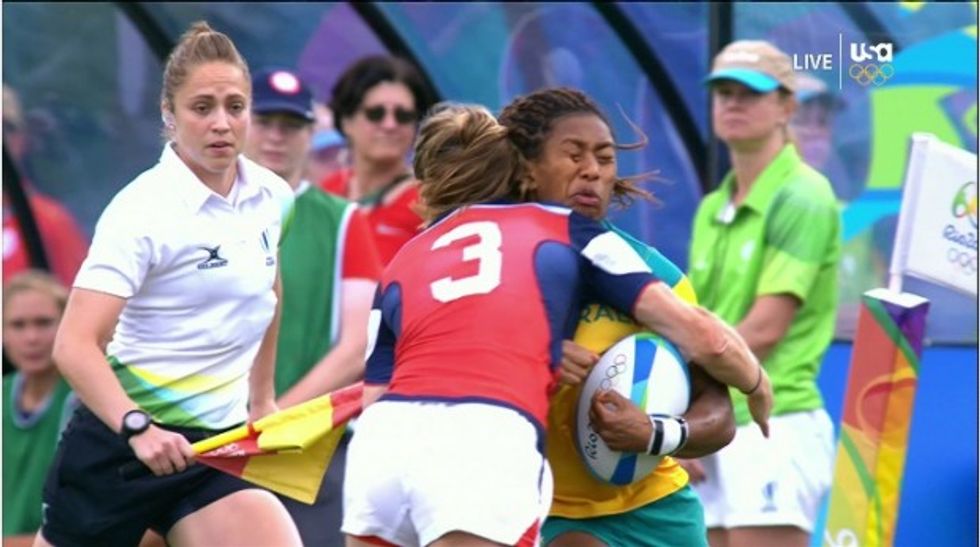 Image source: NBC Sports
On Sunday, Team USA faced off against Australia in a game that ended in a 12-12 draw. At the very start of the match, Kathryn Johnson set the tone by dealing a brutal blow, which was captured by NBC Sports cameras and replayed in slow motion.
The team went on to play a tough game against the Aussies, advancing to the quarterfinals, where they lost to New Zealand. They managed to finish strong, however, defeating Fiji 12-7 in the semifinals before crushing France Monday evening.