The vast majority of American voters on both sides of the political aisle say the country is greatly divided, according to a new Monmouth University Poll.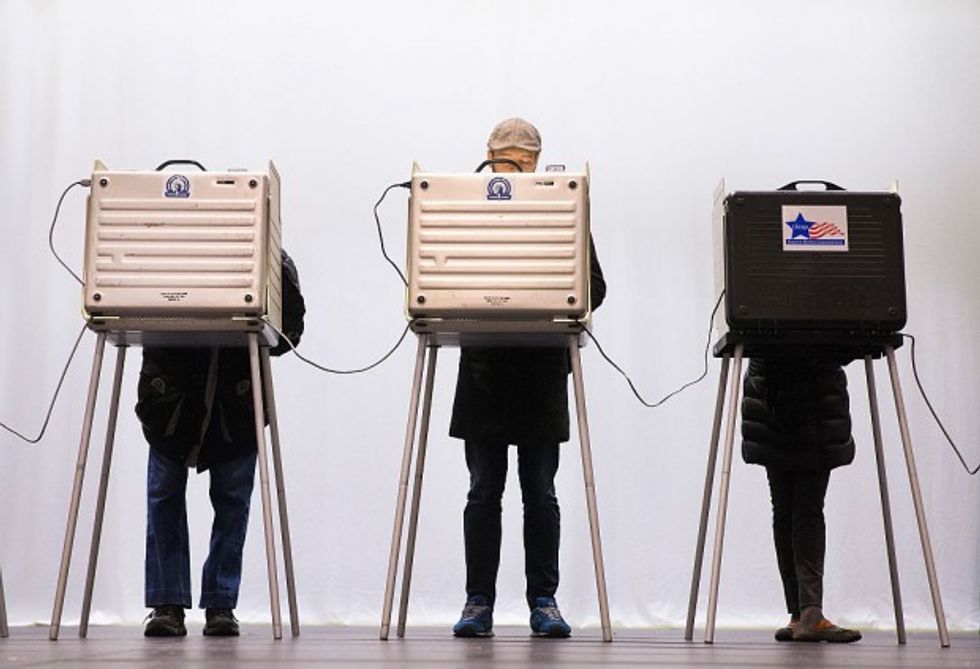 Voters casts their ballots at ChiArts High School in Chicago. (Scott Olson/Getty Images)
Seventy percent of Americans say that the country is divided on the most important values, while only 27 said they feel the country is in agreement on these values. Feelings of division are shared across party lines — 73 percent of Republicans, 70 percent of independents and 67 percent of Democrats say that the country is divided.
Most Americans have either a great deal (13 percent) or a fair amount (47 percent) of confidence in the American people to make decisions about the issues facing the country, but half of Americans believe the country "would suffer lasting damage" if a political leader with views different than their own put those policies into place.
"We are seeing a mixed bag of results here," Patrick Murray, director of the Monmouth University Polling Institute, said in a statement. "Voters claim they trust the American people to make political decisions, but it seems that may only apply if they actually agree with those decisions. And the conflict they see among their political leaders doesn't boost confidence."
The poll also found that only 30 percent of respondents believe the country is currently heading in the right direction, and 54 percent said that the current government in Washington has a negative impact on most people's lives.
"It seems that voters' confidence in the American system of government is based more on which party they think will be elected to power rather than an underlying belief in the strength of our democracy," Murray added.
—
Follow the author of this story on Twitter and Facebook: