President Barack Obama toured flood-ravaged Louisiana Tuesday — and brushed off those who criticized him for not cutting his vacation short to get there sooner.
"One of the benefits of being five months short of leaving here is I don't worry too much about politics," Obama told reporters at a press conference in Zachary, Louisiana. "I guarantee you, nobody on this block, none of those first responders, nobody gives a hoot whether you're a Democrat or Republican."
They're more concerned with pulling out drywall and carpeting, making sure their homes don't mold and starting to rebuild as quickly as possible, he added.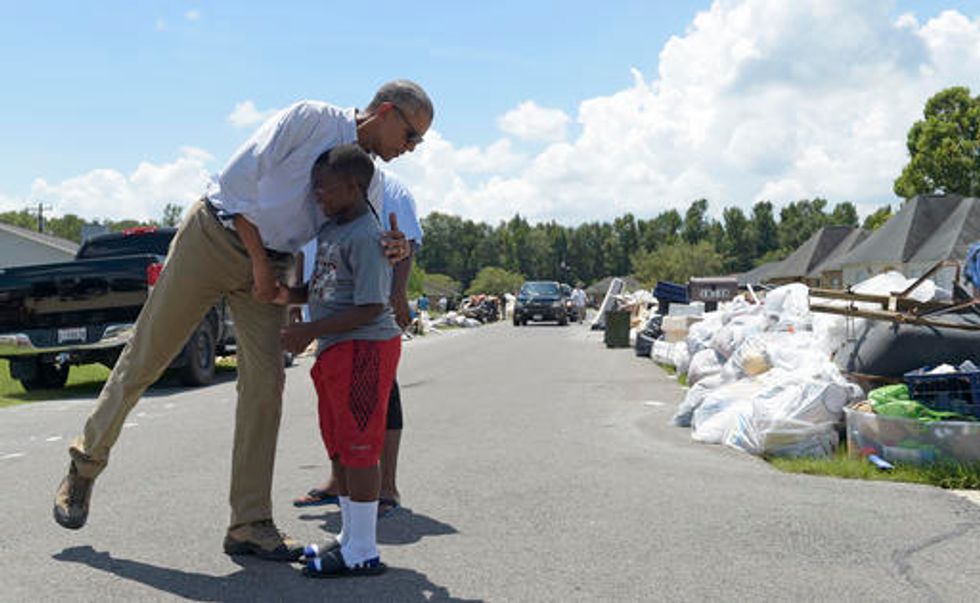 President Barack Obama hugs a boy as he tours the flood-damaged Castle Place neighborhood of Baton Rouge on Tuesday. (AP/Susan Walsh)
Obama was criticized in recent days for not visiting Louisiana sooner — including by Republican presidential nominee Donald Trump.
Last week, the White House announced that, while the president wouldn't cut his trip to Martha's Vineyard short, he would visit Baton Rouge this week.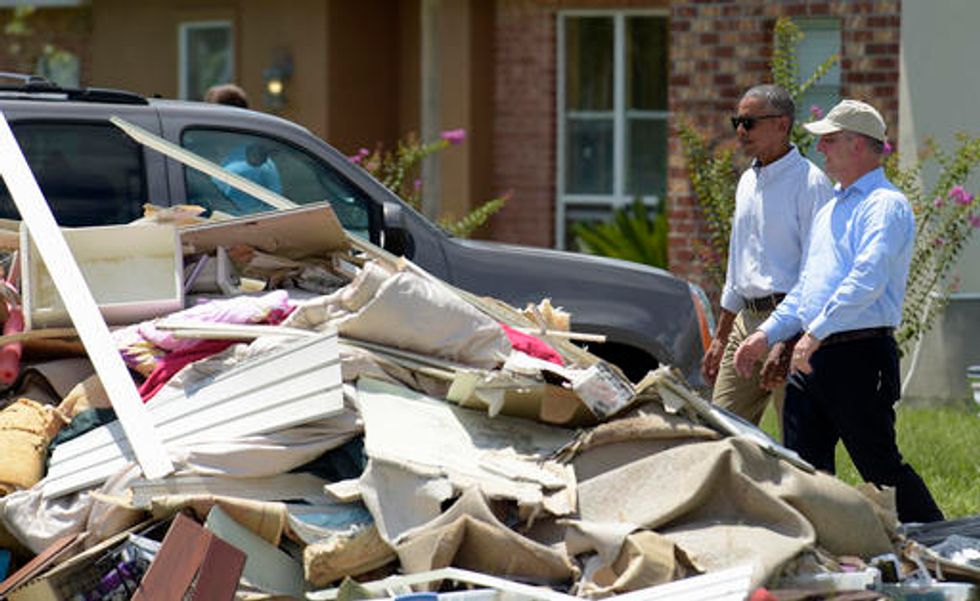 President Barack Obama tours Castle Place, a flood-damaged area of Baton Rouge, La., with Louisiana Gov. John Bel Edwards, Tuesday. (AP/Susan Walsh)
"This is not a one-off, this is not a photo-op issue," Obama said. "This is how do you make sure that a month from now, three months from now, six months from now, people are still getting the help that they need?"
More than 60,000 homes sustained damage and 13 people were killed in the Louisiana floods, according to officials.
—
Follow the author of this story on Twitter and Facebook:
[facebook //www.facebook.com/plugins/like.php?href=