We live in a tech-distracted world.
Look around: On sidewalks, in restaurants and even in driver's seats of vehicles right next to you — they're all dominated by people looking down at, and zoned out by, their handheld devices.
But kids might be the most obsessed of all when it comes to tech — and they bring that all-encompassing attention home.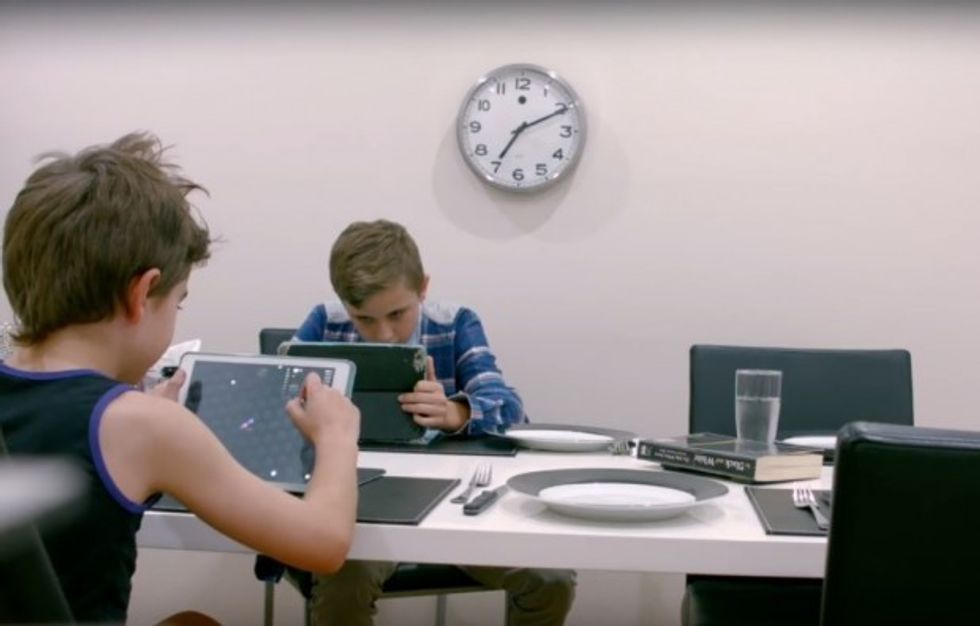 Image source: YouTube
All of which gave birth to a pretty eye-opening video called the "Look-Up Experiment."
Hidden cameras were set up in a few houses to spy on kids sitting at their respective dinner tables, clutching and staring at their friendly tech companions, to see just how distracted they were.
As it turned out — quite a bit.
Because while these kids were lost in their digital worlds before mealtime, their families pulled off a fast one — completely undetected.
First off, full sets of parents were completely swapped out.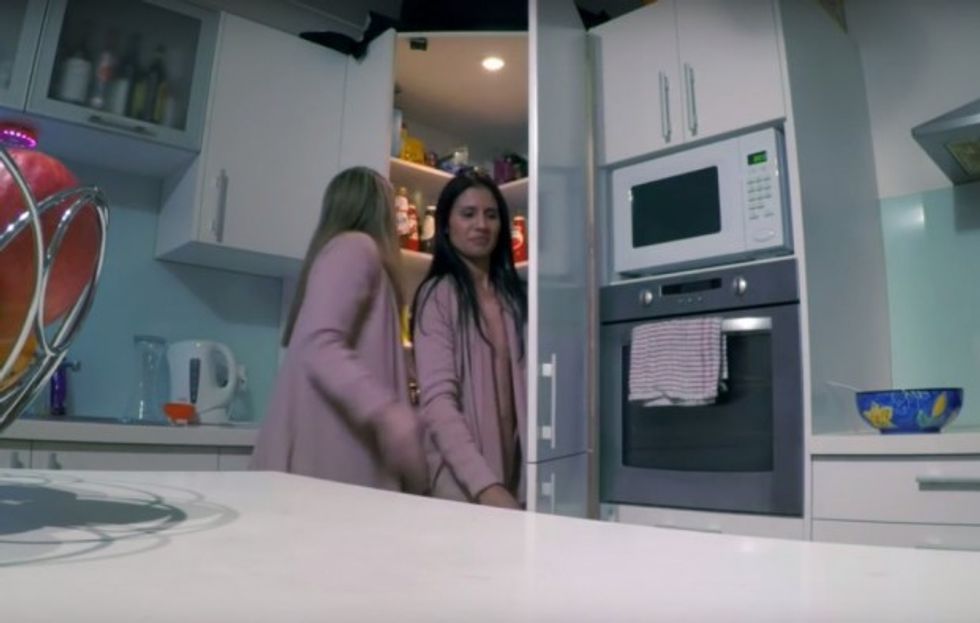 Image source: YouTube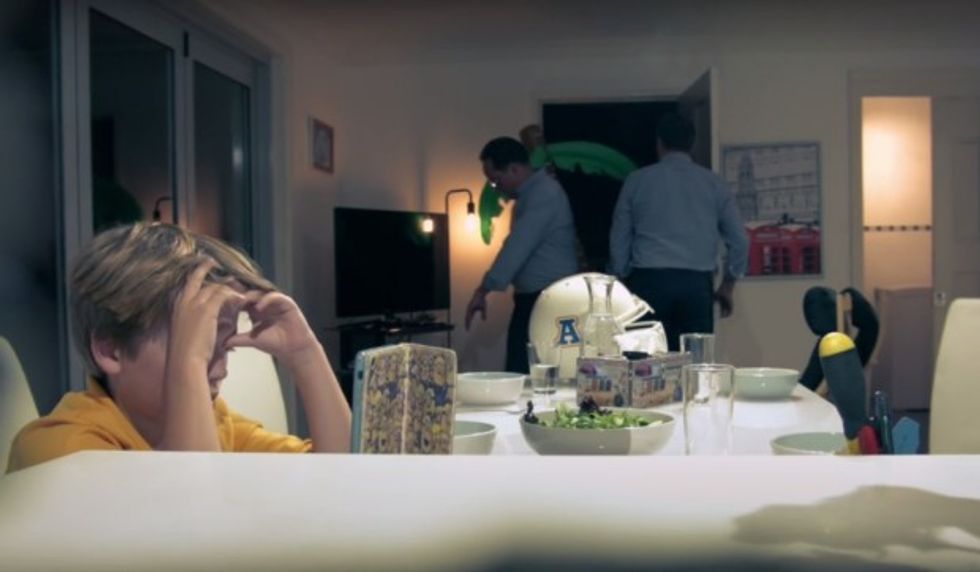 Image source: YouTube
New siblings walked in and sat down at the tables.
Even paintings were switched right under their noses.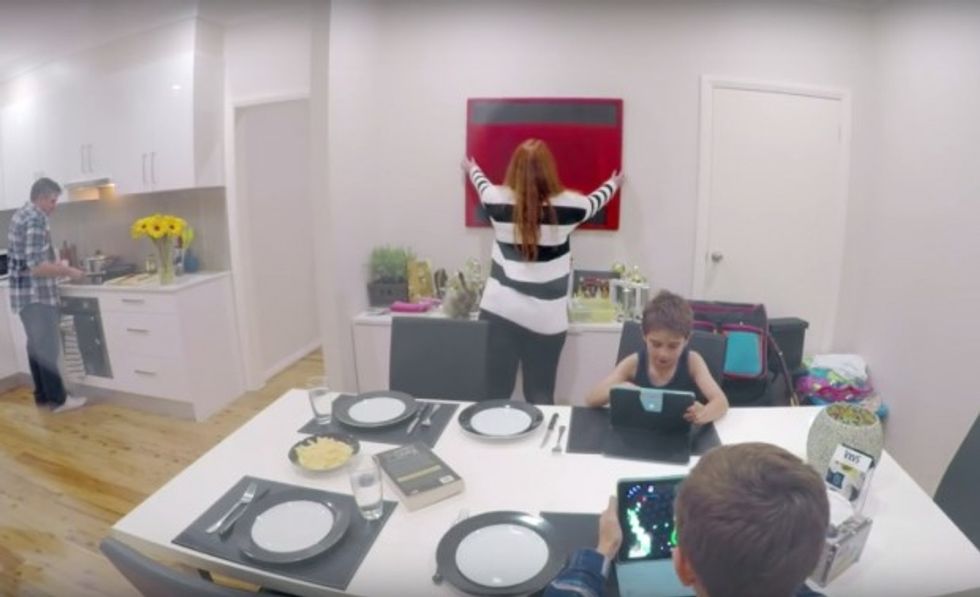 Image source: YouTube
The kids noticed none of it.
Then the moment of truth: The home WiFi was switched off, the kids looked up — and must have figured they'd entered an alternate dimension.
A couple of the kids got up from their tables and left the room — what was going through their young brains is anybody's guess.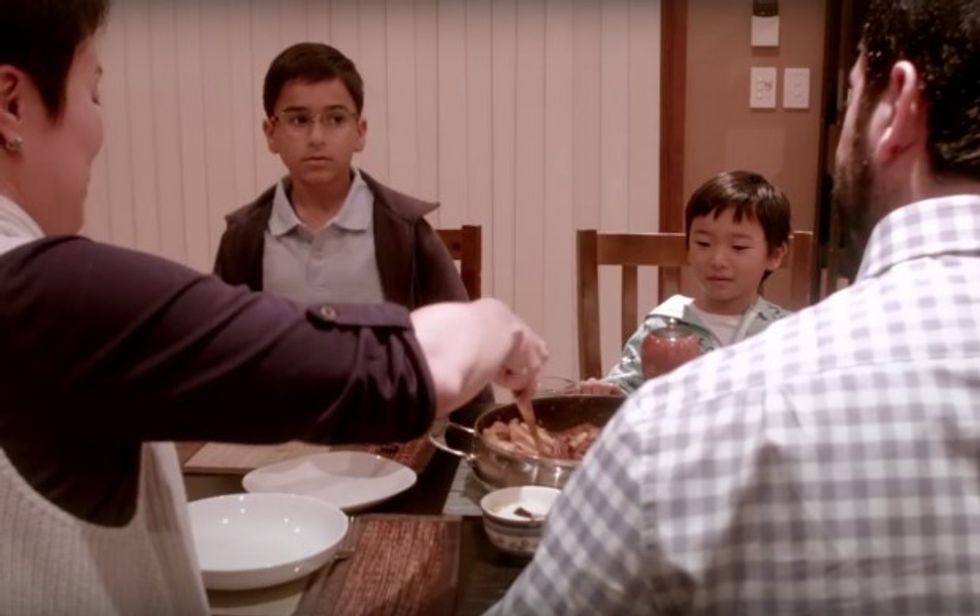 Image source: YouTube
But they were quickly reunited with their real family members, and everybody got a big laugh.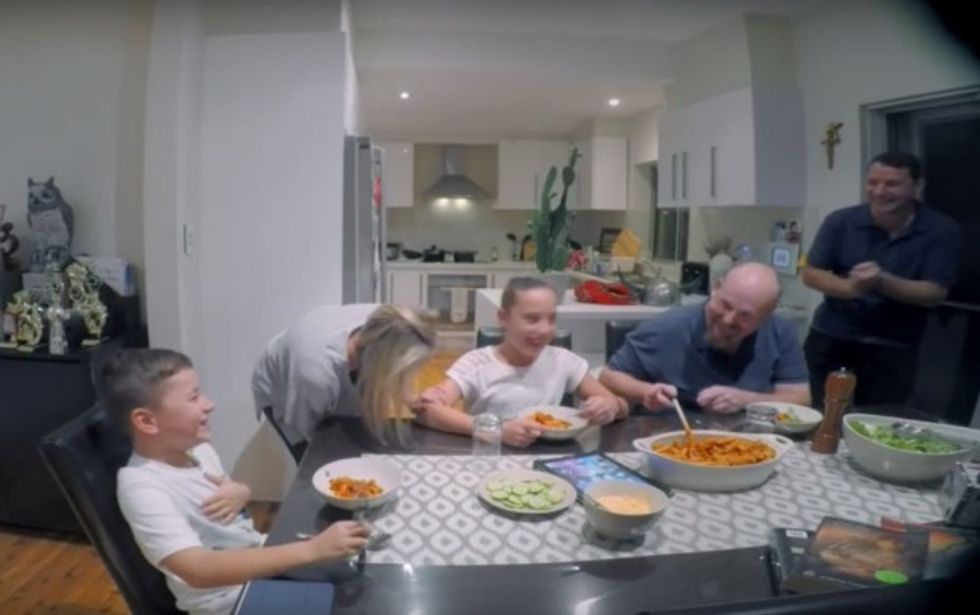 Image source: YouTube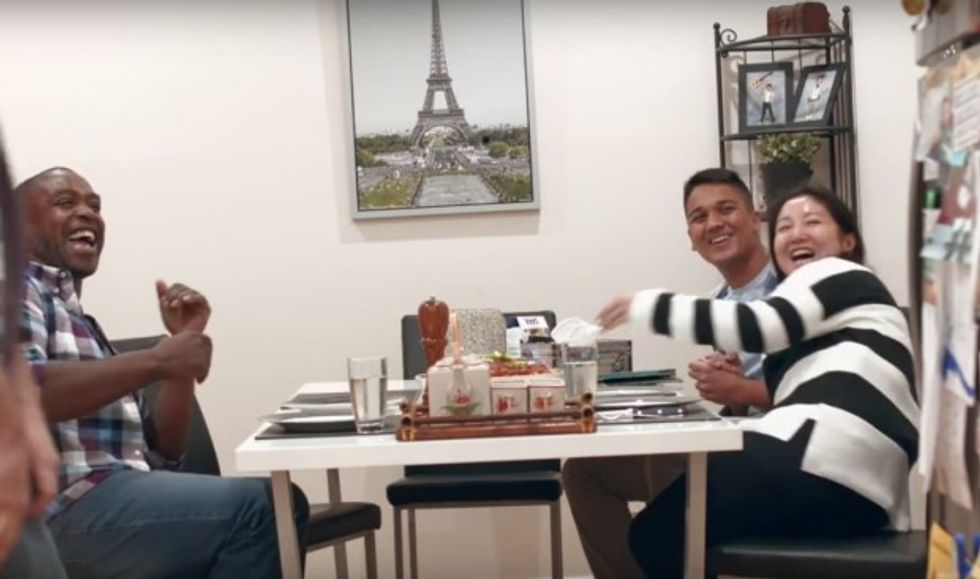 Image source: YouTube
The moral of the story?
The narrator said, "Family time is important. Let's not ruin it with tech."
(H/T: Daily Mail)