An Iraqi security official says a suicide bomber left at least 15 dead after striking a wedding in Baghdad in an attack reportedly carried out by the Islamic State.
There were five attackers, along with the bomber, who launched the assault at the celebration in Ain al-Tamr, roughly 25 miles west of Kerbala in southern Iraq, according to Reuters. The attackers fired machine guns and threw grenades, police said. All assailants were ultimately killed by security forces.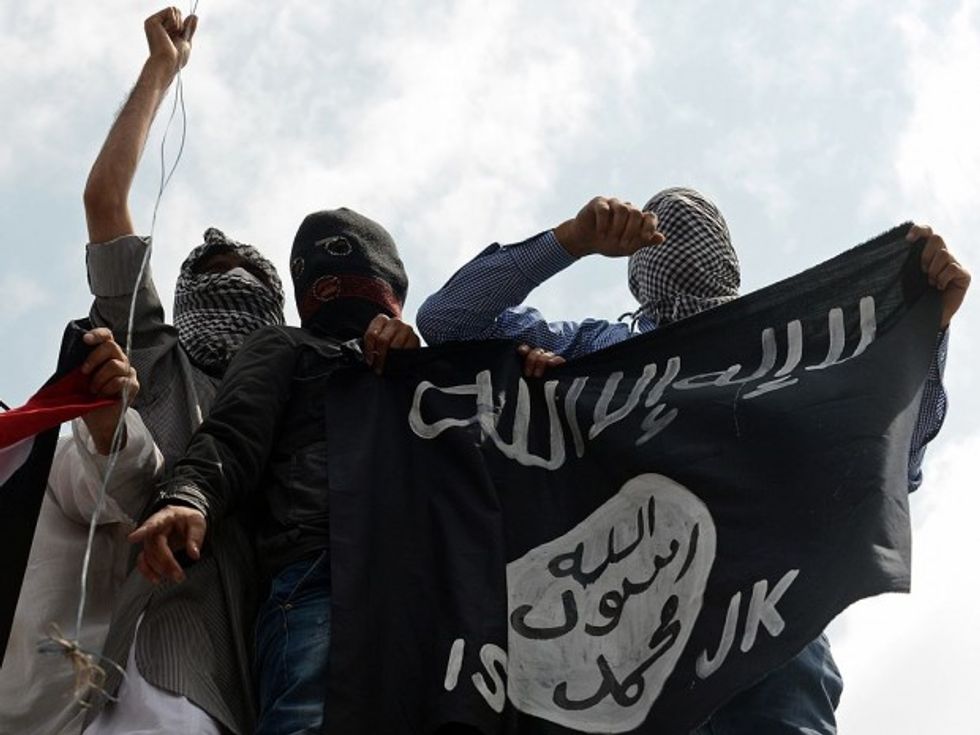 Kashmiri demonstrators hold up a flag of the Islamic State of Iraq and the Levant (ISIL) during a demonstration against Israeli military operations in Gaza, in downtown Srinagar on July 18, 2014. (Photo by TAUSEEF MUSTAFA/AFP/Getty Images)<
This latest bombing is the first in the Shiite holy city of Kerbala since Iraqi forces pushed Islamic State fighters away from Fallujah, a stronghold for the radical terror group, about 50 miles north of the city.
Though the Sunni-led terror organization has been retreating in the face of Iraqi forces backed by U.S.-led coalition and Iranian-supported Shiite militias, the Islamic State has maintained its control of parts of northern and western Iraq. The group continues to claim responsibility for many attacks across the area, particularly those targeting Shiite communities.
A statement from Amaq news agency, which supports the Islamic State, four suicide bombers carried out an attack against the "gathering of Shiites."
Earlier reporting in local media, citing sources within Iraqi security, said the attack was sparked by a dispute between two opposing tribes gathered at the wedding.
–
Follow the author of this story on Twitter: