Former President Bill Clinton's aides used taxpayer funds to subsidize the Clinton Foundation, an associated business and the private email server Hillary Clinton used during her tenure as secretary of state, a new report claims.
According to Politico, the cash went toward purchasing IT equipment — including servers — at the Clinton Foundation and also supplementing the pay and benefits of several staffers who are now caught in the middle of the scandals involving Hillary Clinton's private email and supposed pay-to-play tactics.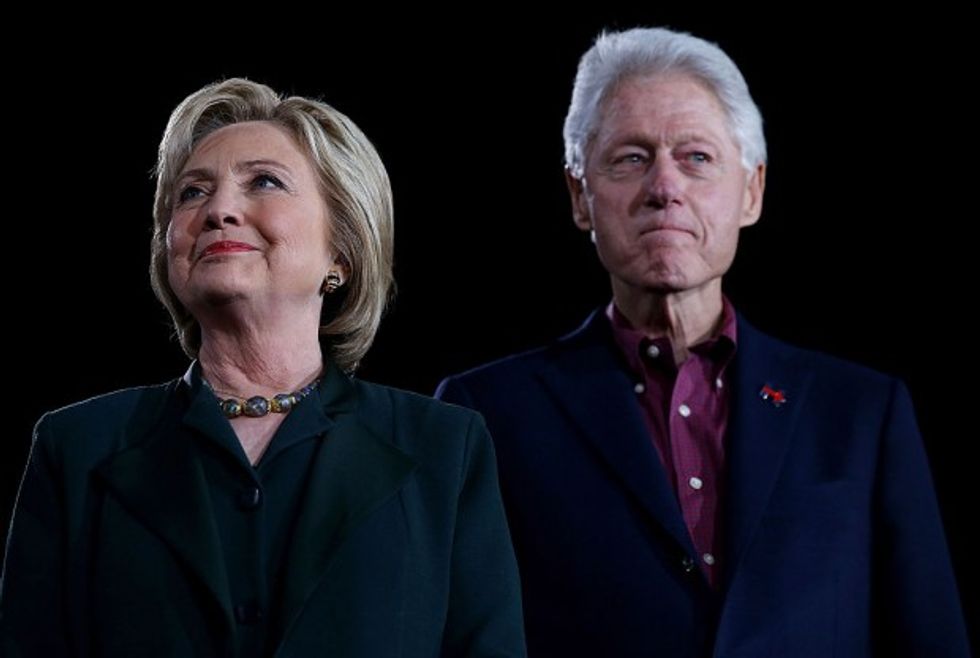 Former Secretary of State Hillary Clinton and her husband, former President Bill Clinton, campaign in Las Vegas. (Justin Sullivan/Getty Images)
While the new information, which was obtained by Politico via the General Services Administration through the Freedom of Information Act, does not reveal any illegal activity, it does shed more light into how the Clintons may have skirted the rules when it comes to the handling of their charity, Hillary Clinton's State Department and Bill Clinton's business dealings.
The money came by way of a decades-old federal government program, the Former Presidents Act, designed to ensure former presidents do not struggle financially. The former commander in chief's staff, according to the report, directed the money to provide for staff pensions, correspondence, travel for ex-presidents and additional support staff.
"There is no legal prohibition that would preclude the former president's staff from receiving compensation from other sources or doing personal work for the former president," the staffer said. "We are unaware of any legal prohibition that would preclude these activities."
Politico says Bill Clinton has drawn more cash from the program than any other former president, requesting through representatives allocations totaling $16 million. The money also paid the incomes of his staff, relieving Clinton-related businesses and organizations of those costs.
It is important to note that at least 13 of the 22 staffers paid by the GSA to work for Bill Clinton were also staffers at the Clinton Foundation, according to Politico.
The Clinton Foundation announced last month that, should Hillary Clinton win the presidency in November, it would cease to accept donations from foreign or corporate entities.
—
Follow the author of this story on Twitter: