The coach of Team USA for the upcoming World Cup of hockey is standing by his vow to bench players who refuse to stand for the national anthem.
Coach John Tortorella told ESPN Tuesday, "If any of my players sit on the bench for the national anthem, they will sit there the rest of the game."
According to ESPN, Tortorella reiterated his remarks Wednesday.
"I'm not backing off," Tortorella said. "I'll tell you right now. Try to understand me. I'm not criticizing anybody for stepping up and putting their thoughts out there about things. I'm the furthest thing away from being anything political. No chance I'm involved in that stuff."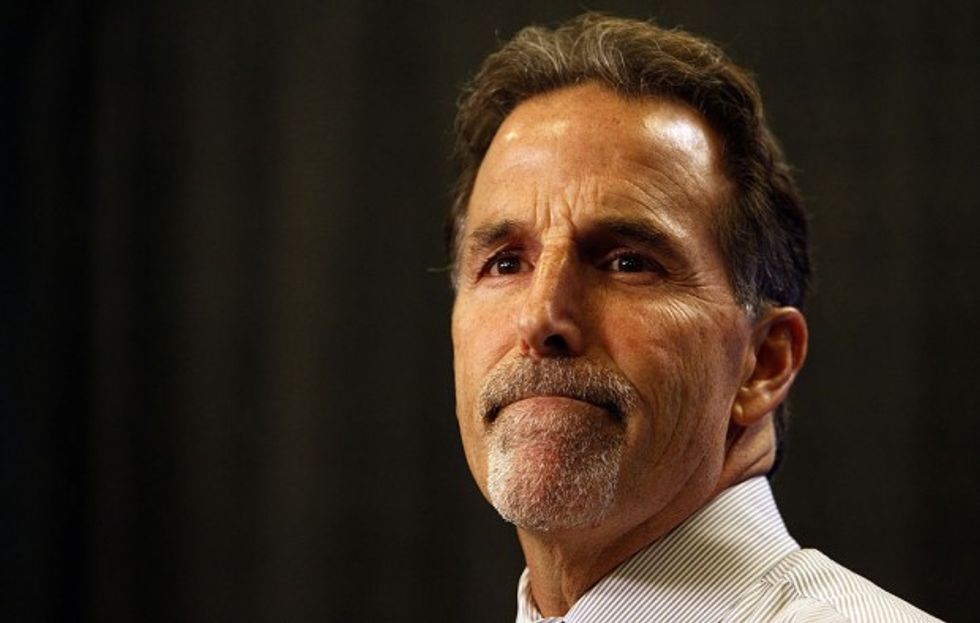 Team USA coach John Tortorella (Ben Nelms/Getty Images)
He added that he has a son who is on his third deployment to Afghanistan as a member of the U.S. Army Special Forces and that America is a great country:
Listen, we're in a great country because we can express ourselves. And I am not against expressing yourselves. That's what's great about our country. We can do that.

But when there are men and women that give their lives for their flag, for their anthem, have given their lives, continue to put themselves on the line with our services for our flag, for our anthem, families that have been disrupted, traumatic physical injuries, traumatic mental injuries for these people that give us the opportunity to do the things we want to do, there's no chance an anthem and a flag should come into any type of situation where you're trying to make a point. It is probably the most disrespectful thing you can do as a U.S. citizen is to bring that in. Because that's our symbol.
Tortorella's remarks follow a controversy surrounding San Francisco 49ers quarterback Colin Kaepernick's protest of the national anthem.
He said a member of the U.S. Army recently addressed the team.
"We are playing hockey," Tortorella added. "Other people are doing real stuff. This gentleman who spoke to us this morning is doing the real stuff. Life and death. We just want to give to our country in our own little way. Quite honestly we are entertainers. What this man talked about in our locker room and what he does casts a huge shadow over us as far as what we're doing."
—
Follow the author of this story on Twitter and Facebook: