Students and faculty at Ramapo College in Mahwah, New Jersey, had to rethink an "American BBQ"-themed school-sponsored event after administrators reportedly expressed concern that the patriotic theme was too "offensive."
Campus Reform reported that College Republicans and College Democrats were asked in an email from staff at two student dormitories — Bischoff Hall and Mackin Hall — to participate in the event. College Republicans President Taylor Gilson almost immediately responded by saying that her group would attend. It's not clear whether anyone from College Democrats ever responded.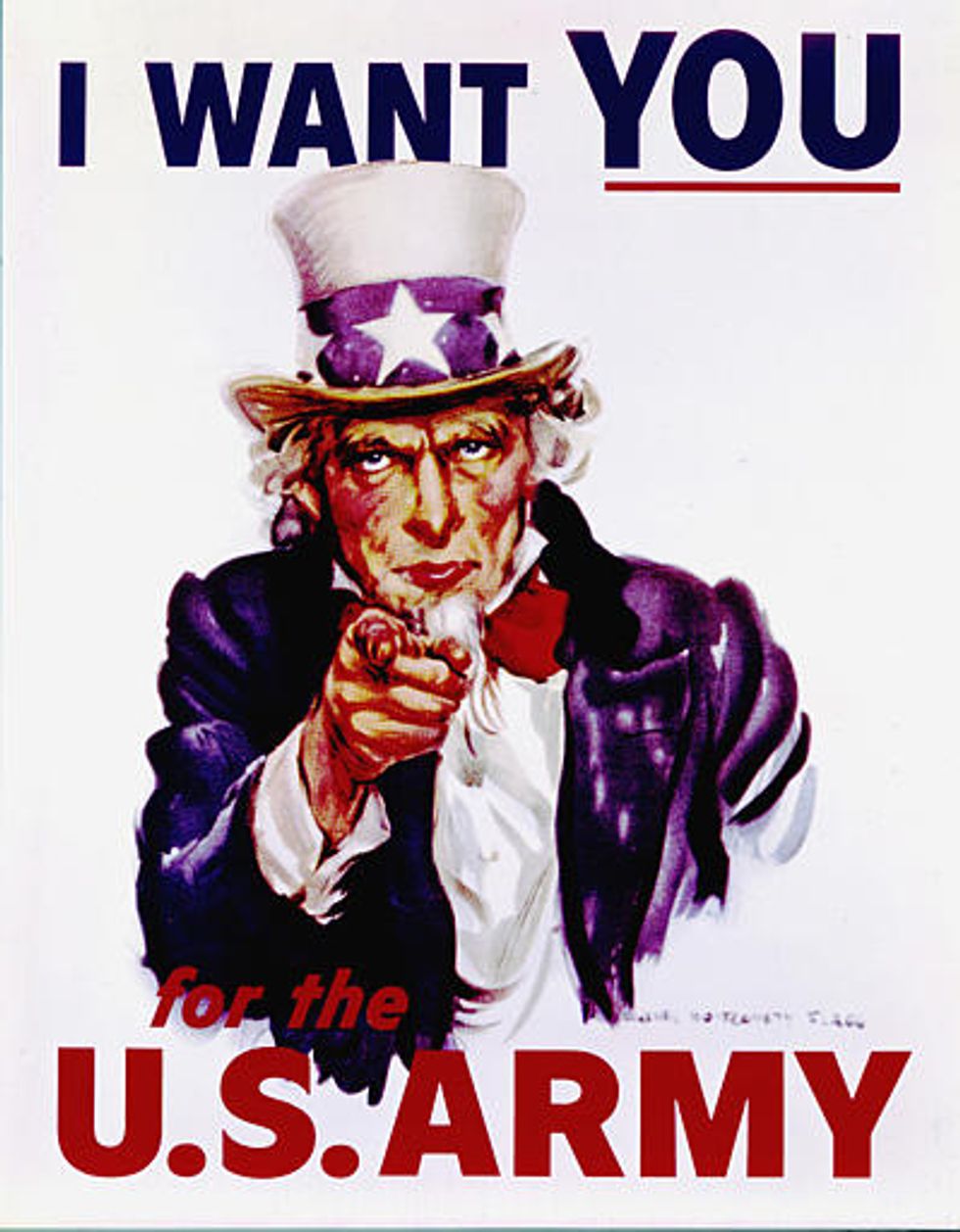 The classic World War I recruiting poster featuring the "I want you" portrait of Uncle Sam created by illustrator James Montgomery Flagg. (AP Photo)
But just two days before the event, Bischoff Hall assistant residence director Ariana Rivera sent another email to Gilson saying that while the event was not canceled, the event would need a slight tweak before it could go on. Specifically, the Uncle Sam image associated with the event was considered too "military and recruitment-oriented."
Gilson replied to Rivera's email, asking who requested the change.
"To be honest, I'm not sure," Rivera wrote. "I think it was administrative. I was told that our advertising was too 'military and recruitment-oriented,' because we had the Uncle Sam saying 'I want you.' I think? However, we saw other posters with that same idea, so I really don't know."
The College Democrats denied having involvement in the change. Meanwhile, College Republican leaders couldn't believe what happened.
"[Gilson] and I asked the RA for more information as we were shocked and upset over the actions of the administration," College Republicans Vice President Matthew Searfoss said. "The RA said that they had been using the famous 'I want you' image of Uncle Sam in several posters around campus to get the word out about the event, and the administration thought that these posters were too militaristic and not inclusive of the entire student population."
A spokeswoman for Ramapo College said the event was held and that there were American flags at the event. Campus Reform reported that around 300 students attended. When asked why students were told the theme had to be changed, Angela Daidone cited "miscommunication" issues.
But Gilson is "not planning to let this go," vowing to meet with school officials to find out why the theme was "considered offensive" in the first place. Gilson is also planning a fundraiser for troops, which would "combat the administration saying the BBQ was too 'militaristic.'"
—
Follow the author of this story on Twitter and Facebook: