North Dakota's David Johnson is not playing on the American Ryder Cup team. However, after Thursday's practice round at Hazeltine National Golf Club in Chaska, Minnesota, golfers and golf fans around the world may be asking why Johnson hasn't been recruited.
As European superstar golfers Justin Rose, Rory McIlroy, David Sullivan and Henrik Stinson struggled to sink a 12-foot putt on the 8th green, the American golf fan heckled the Europeans, yelling, "You can't make that putt!"
Stinson heard the heckling and invited Johnson to step out of the crowd and try to sink the putt. The American strode confidently to the green to accept the challenge.
Adding a little financial incentive to the test, Justin Rose placed a $100 bill on the ground by the ball.
Johnson lined up the shot, stood over the ball for a few seconds. Then, with the same putter the players used, the amateur proceeded to put the ball in the hole on his first try.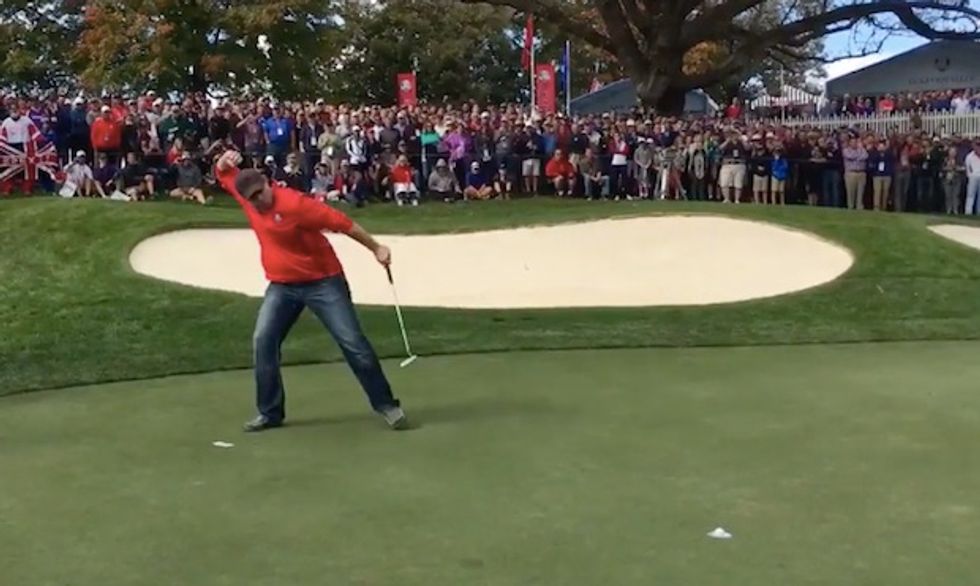 David Johnson sinks as 12-foot putt. (Image source: YouTube)
The crowd erupted, Johnson pumped his fist in the air and the Europeans congratulated the lucky American with high-fives, signed the $100 bill and autographed three golf balls.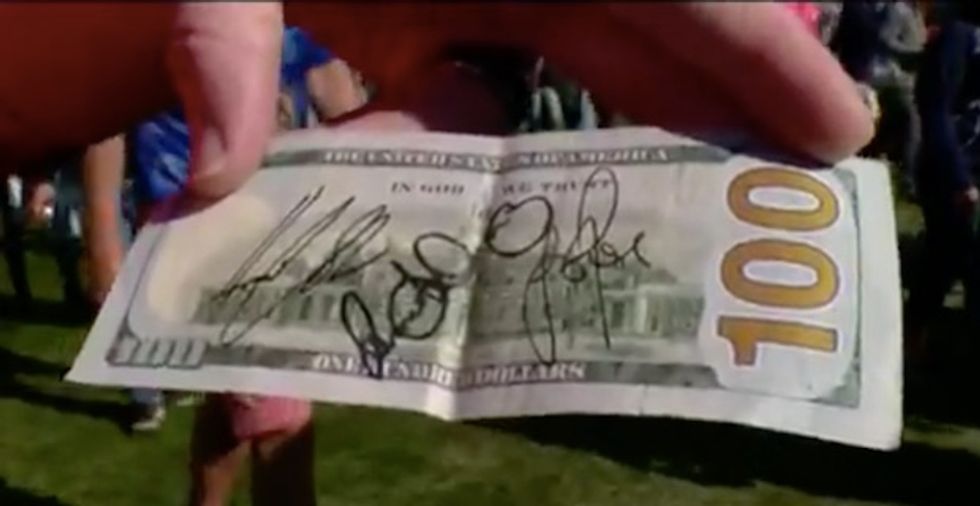 Image source: YouTube
Watch the first, and possibly biggest highlight of the 2016 Ryder Cup.
After the big moment, Johnson found himself the focus of reporters and TV crews from around the world.
—
Follow the author of this story on Twitter and Facebook: