MONTGOMERY, Ala. (AP) -- The Alabama Supreme Court has upheld the state's death penalty sentencing structure.
Justices on Friday rejected an inmate's claim that his sentence must be struck down after the U.S. Supreme Court ruled against Florida's similar structure.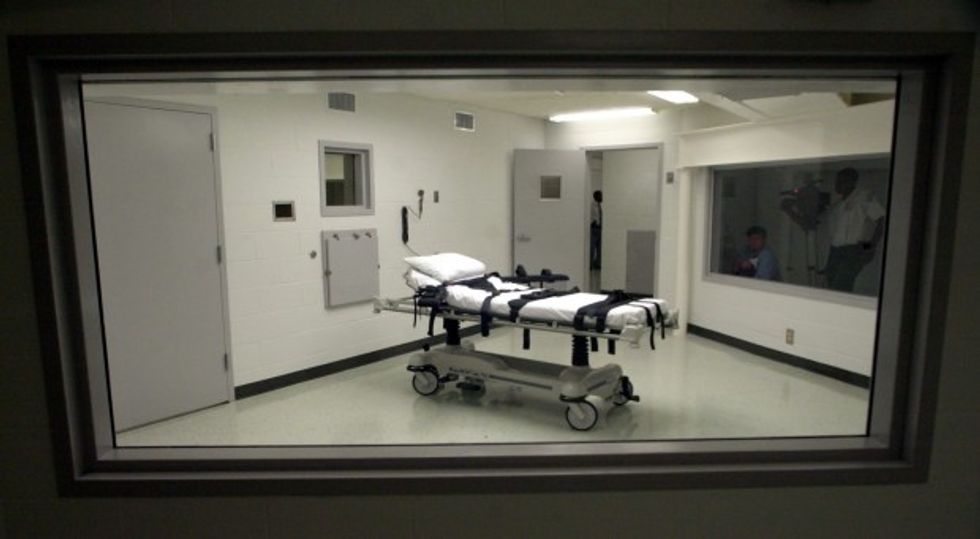 Alabama's lethal injection chamber at Holman Correctional Facility. (AP Photo/File)
The Alabama judges said there were enough differences to make Alabama's method constitutional.
Attorney General Luther Strange praised the decision as a victory for victims' families and criminal justice.
The U.S. Supreme Court, in striking down Florida's sentencing plan, said a jury, not a judge, must determine there are aggravating circumstances to merit the death sentence.
The Alabama judges said Alabama's plan is legal because a jury finds aggravating circumstances when they determine if a defendant is eligible for the death penalty.
A judge issues the sentence after hearing the jury's recommendation.
—