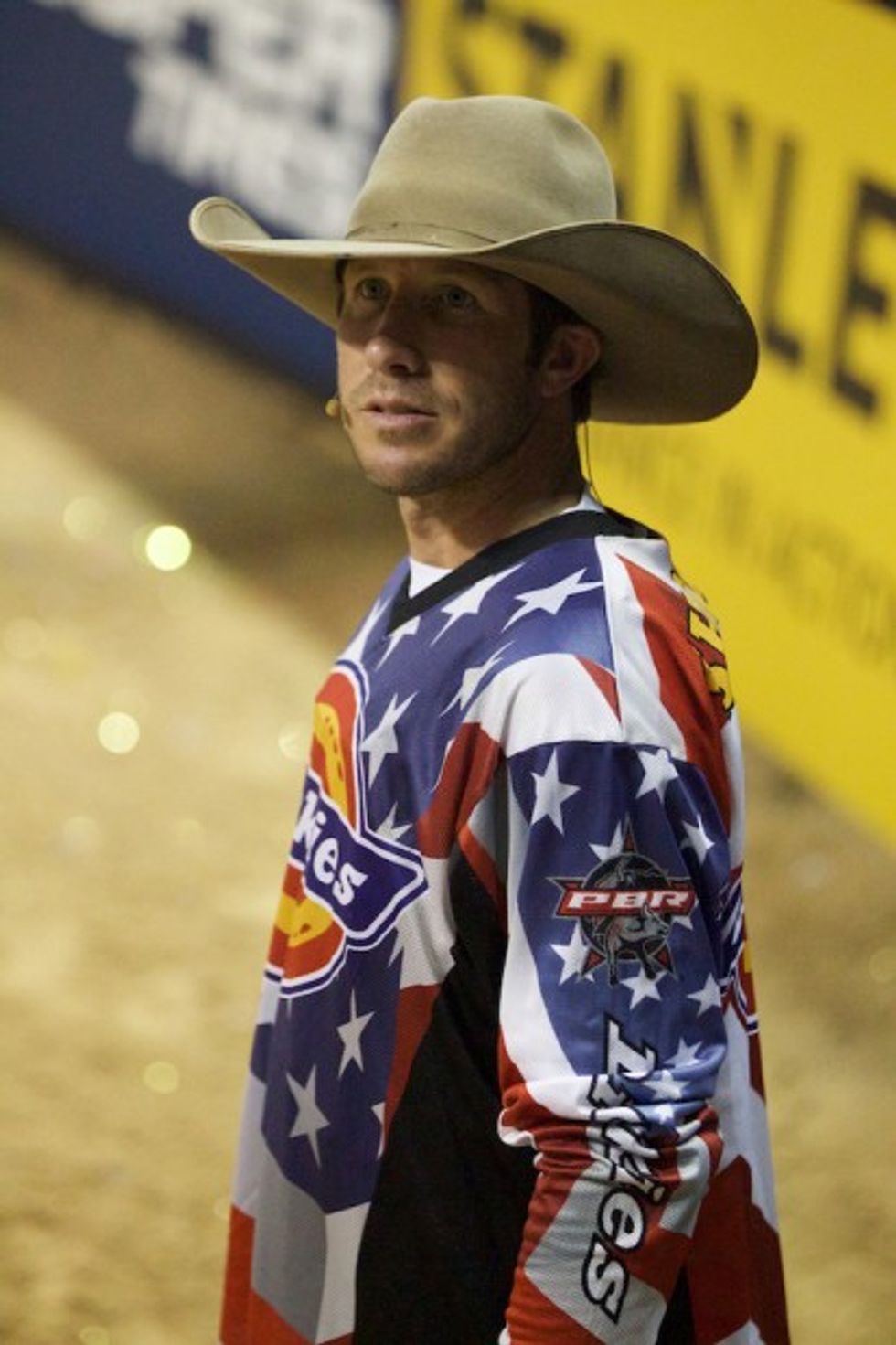 Shorty Gorham, PBR Bull Fighter -- Image source: PBR / Matt Breneman / bullstockmedia.com
When the national anthem plays at Professional Bull Riders events in America, you won't see any of its members sitting, kneeling or otherwise protesting "The Star Spangled Banner."
In fact, all 35 members of the Professional Bull Riders have signed a pledge to honor America as the anthem is played.
The pledge was initiated by Shorty Gorham, one of the PBR's bull fighters, which is a person who jumps into the arena to distract a rampaging bull when a rider dismounts or is bounced from the back of one of the 2000 pound animals.
After Gotham proposed the pledge to the PBR riders, the reaction was swift and unanimous. PBR's CEO Sean Gleason posted this news on the sport's Facebook page, announcing all 35 members of the PBR — from six different countries — "unanimously, willingly and passionately made this choice."
Here's the pledge Shorty asked the riders to sign:
WE STAND UNITED

We are professional bull riders and bull fighters representing six countries competing on PBR's largest stage.

We respect the right of all citizens to engage in peaceful protest. It is a fundamental freedom that makes America one of the greatest countries in the world.

For us the choice is clear, WE choose to stand united and without protest during the national anthem of the country in which we are competing.

We stand to honor all men and women whose sacrifice and commitment ensures these freedoms, helps unite the nation, and propels America forward.
Gleason spoke with TheBlaze Radio about the riders' pledge and a recent incident at the Charlotte Invitational where the local arena operator wanted to disarm the U.S. Border Patrol agents presenting the colors for the anthem.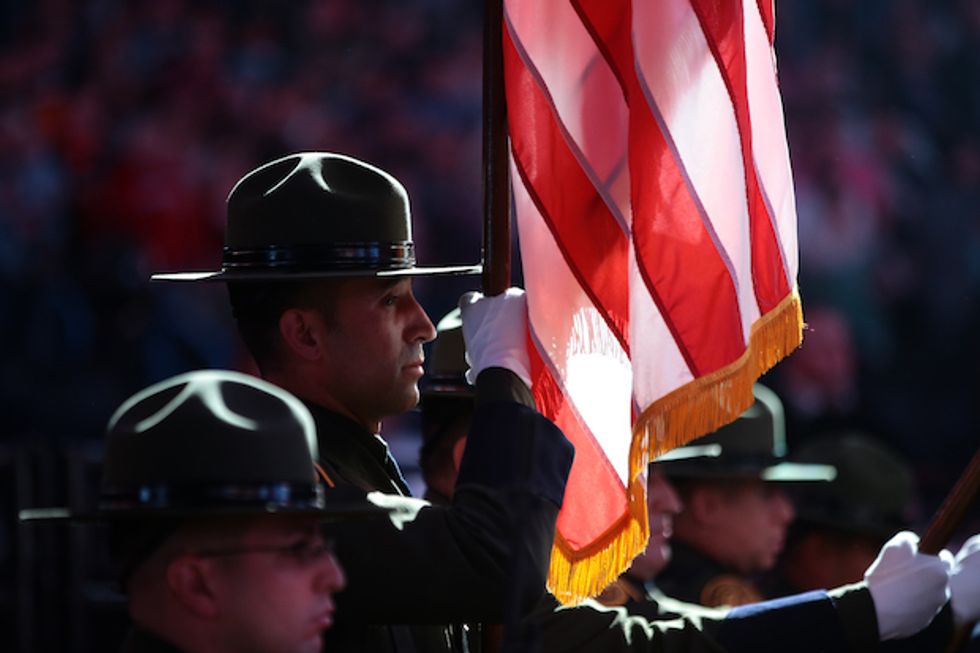 US Border Patrol present the flags at PBR event. Image source: PBR / Andy Watson
The Border Patrol agents did not want to surrender their weapons and it appeared the arena was unbending. Gleason stepped in, letting the operator know the PBR was willing to walk away from the show and cancel the event.
TheBlaze asked Gleason if the PBR would actually walk away from an arena full of fans. Gleason stressed his belief that the fans "would understand and support" their decision.
Eventually, a compromise was reached with local police escorting the Border Patrol color guard into the arena, and the show was allowed to proceed.
Gleason stressed his organization is generally not involved in politics. "We ride bulls, put on a great show...that's what we're all about," he said.
Listen to Gleason on TheBlaze Radio:
—
Follow the author of this story on Twitter and Facebook: