"If at first you don't succeed, try, try, try again."
That proverb from British writer William Edward Hickson was definitely true when, on Monday, a pilot in Birmingham, England, struggled to land as the commercial airliner battled with intense wind.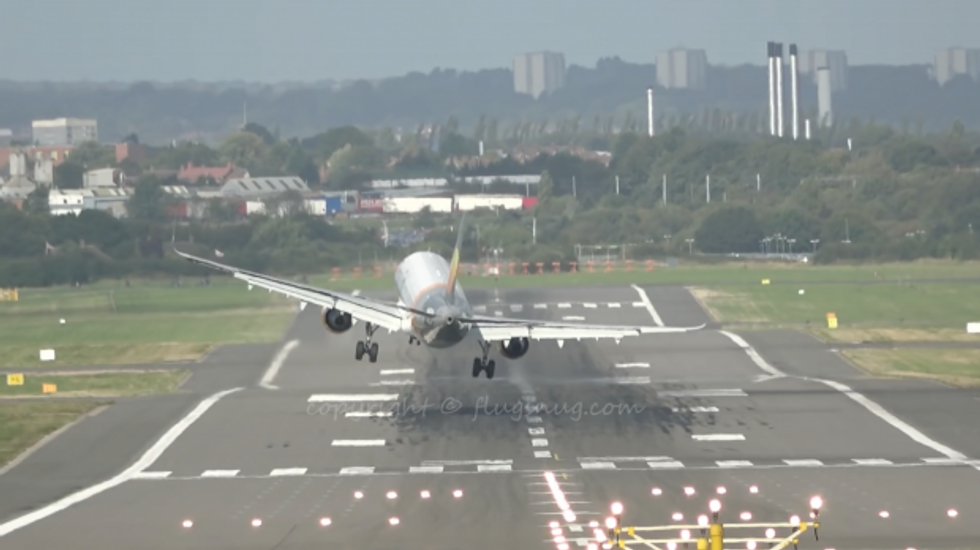 YouTube/flugsnug
Nerve-racking video posted on social media shows the pilot failed to land the Airbus A321 on the first try, leading to a second attempt at landing the aircraft at the Birmingham International Airport.
Australian pilot Steve Ratcliffe, who was the first pilot on the Thomas Cook Airlines flight, spotted the video on YouTube and wrote, "Just another day at the office."
Soon after getting caught in the wind, the pilot pulled the airplane back up off the ground and took a second shot at it.
On the second attempt, the pilot landed the plane — but it was bumpy.
Watch it below:
—
Follow the author of this story on Twitter: