Karly Lane simply wanted to buy balloons for the memorial service for her friend Robert GoGo Jr., a police officer who died last month in a motorcycle accident.
But when Lane went to her local Party City store in Pleasant Hills, Pennslyvania, over the weekend to purchase a dozen black and blue balloons for her fallen friend's celebration of life, she was reportedly shocked to learn that the clerk at the store would not fulfill her request.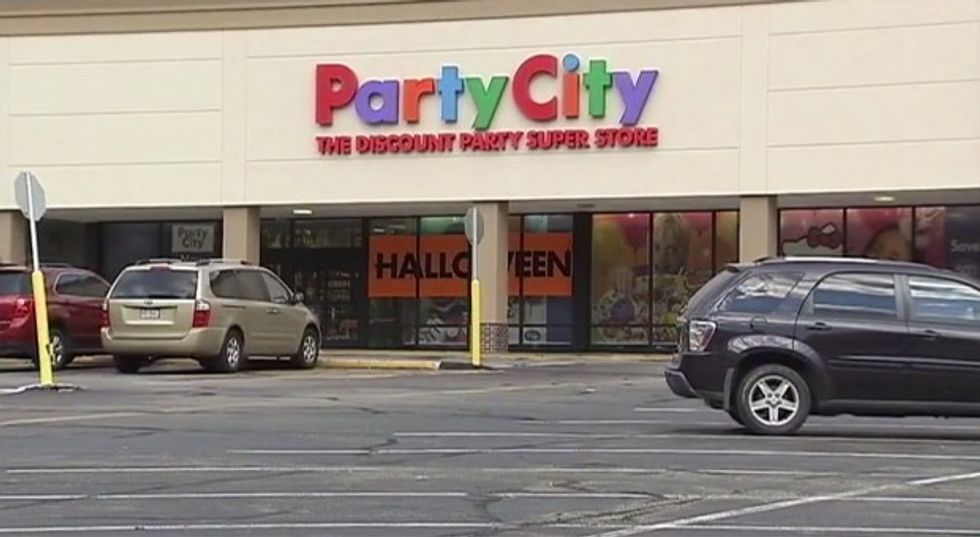 Image source: WPXI-TV
According to WPXI-TV, when Lane went to the store and informed the clerk that the balloons were for a fallen police officer, the clerk allegedly refused fill the order, saying she doesn't support police officers.
"How can you not support a police officer? It doesn't matter," said Jennifer Martino, GoGo's sister, in an interview with WPXI. "They don't know my brother. They don't know what kind of man he was. They don't know what he did in his job."
"It just hurts," she added.
But according to the store manager, they support all law enforcement. "We support all police officers," the store manager told WPXI while instructing them to follow-up with Party City's corporate office.
The corporate office said they are investigating the matter and will "take action accordingly."
"Party City is committed to our customers and the community," they told WPXI. "Corporate management is looking into the matter to uncover what transpired and will take action accordingly."
WPXI said in their report that they learned of the incident through a Facebook post that was posted by Lane and received a lot of attention in the community.