House Speaker Paul Ryan (R-Wis.) disinvited Donald Trump from a pre-planned campaign event in Wisconsin Friday following the release of a bombshell video depicting the Republican presidential nominee speaking explicitly about women in 2005.
Ryan, who was slated to campaign with Trump alongside Republican National Committee chairman Reince Priebus Saturday, said in a statement he is "sickened" by the remarks the billionaire businessman made in the conversation with former "Access Hollywood" host Billy Bush.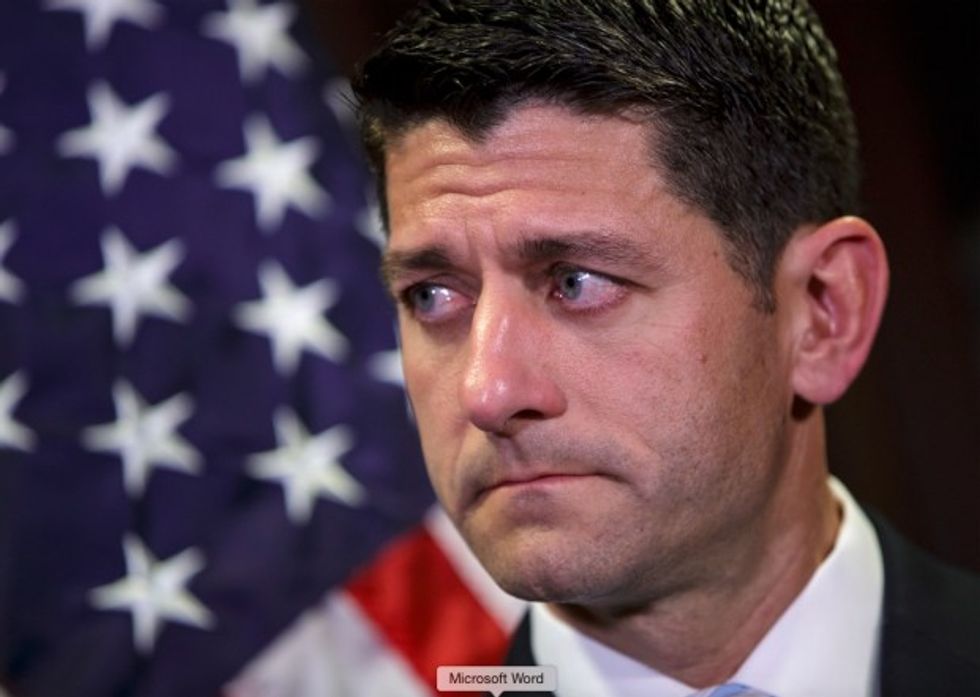 (AP Photo/J. Scott Applewhite)
"I am sickened by what I heard today. Women are to be championed and revered, not objectified," Ryan said. "I hope Mr. Trump treats this situation with the seriousness it deserves and works to demonstrate to the country that he has greater respect for women than this clip suggests."
"In the meantime," he added, "[Trump] is no longer attending tomorrow's event in Wisconsin."
As TheBlaze previously reported, Priebus condemned Trump's past comments in a brief but stern statement, saying, "No woman should ever be described in these terms or talked about in this manner. Ever."
In the 11-year-old video, Trump is heard saying he can "do anything" to women because he's a "star," even "grab them by the p***y."
—