Republican nominee Donald Trump discussed his daughter, Ivanka, in a sexual manner at length in multiple interviews with Howard Stern a decade ago, according to a report from CNN on Saturday.
The report unearthed audio from Trump during multiple interviews with Stern over a number of years. The topics were very sexual in nature, and ranged from daughter Ivanka, to losing his virginity, to his preference for younger women and even Trump's history of threesomes.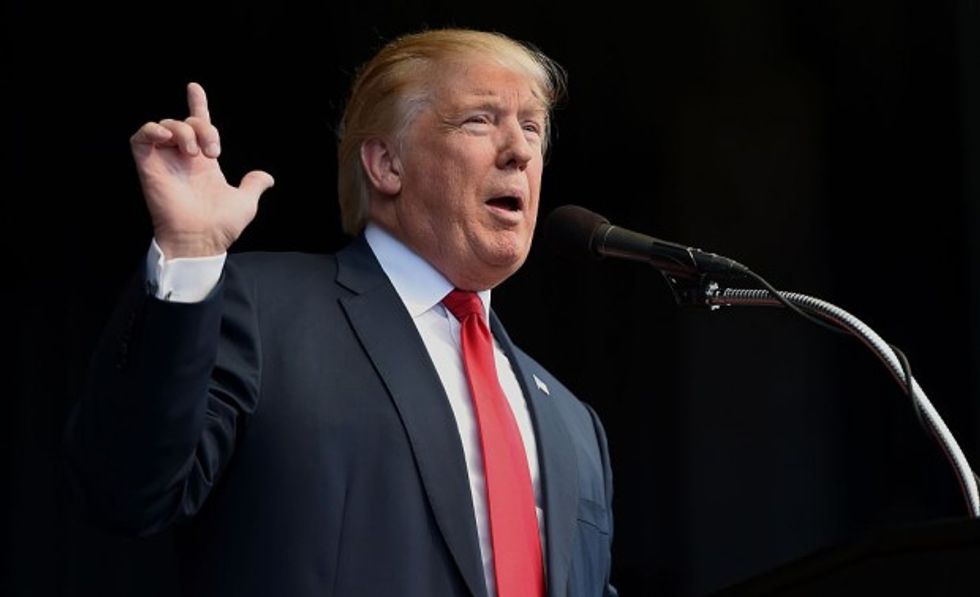 Getty Images/Robyn Beck/AFP

During one of the interviews in 2004, Trump and Stern were talking about Ivanka when Stern asked, "Can I say this? A piece of ass," referring to Ivanka.
"Yeah," Trump replied.
Two years later in 2006, Trump fielded questions about Ivanka's breasts. Stern asked the billionaire businessman if she had breast implants, to which Trump promptly said "no."
"She's always been quite voluptuous," he added. "She's tall, she's almost 6 feet tall and she's been, she's an amazing beauty."
Listen to the rest of the interview clips here.
—
Follow the author of this story on Twitter and Facebook:
[facebook //www.facebook.com/plugins/like.php?href=