President Barack Obama has just one thing to say to Republican presidential nominee Donald Trump's appeal to working Americans: "Come on, man!"
Obama recognized that the Manhattan businessman has gained some support among the "working folks" but painted Democratic presidential nominee Hillary Clinton as the candidate who has a history of fighting for the working class as he stumped for his former secretary of state in Cleveland on Friday.
"Look, if a guy spent 70 years on this earth showing no regard for working people — there's no record that he's supported minimum wage or supported collective bargaining, invested in poor communities. And then suddenly he's going to be the champion of working people?" Obama said. "Come on. Come on, man."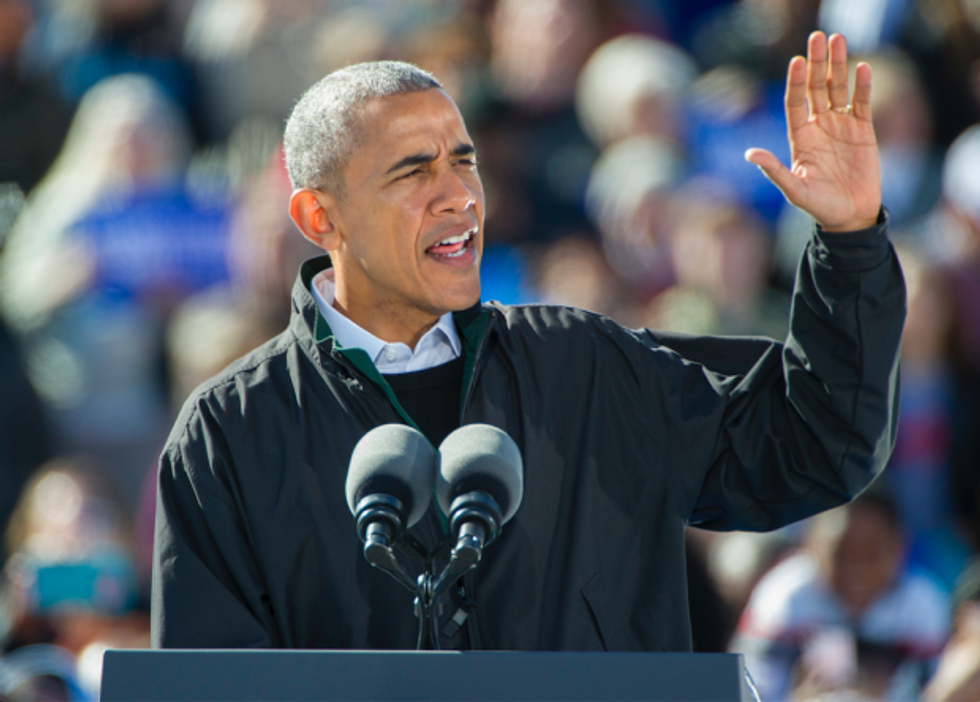 President Barack Obama speaks at a campaign rally for Democratic presidential nominee Hillary Clinton at the Cleveland Burke Lakefront Airport in Ohio on Friday. (AP Photo/Phil Long)
"You want to know what someone's going to do? Look what they've been doing their whole lives," Obama continued, adding that Clinton would fight for equal pay for women and a fair tax code.
Obama also laughed when he told those at the rally that Trump "spent all his time hanging around, trying to convince everyone he was a global elite."
"Talking about how great his buildings are, how luxurious and how rich he is and flying around everywhere," Obama said. "All he had time for was celebrities, and now suddenly he's acting like he's a populist out there. ... Come on, man."
Trump blamed the so-called Washington "establishment" and "global special interests" for conspiring against his campaign during his own rally in Florida Thursday.