If all politics are local, then the ugliness of 2016 is on full display in Oyster Bay, New York.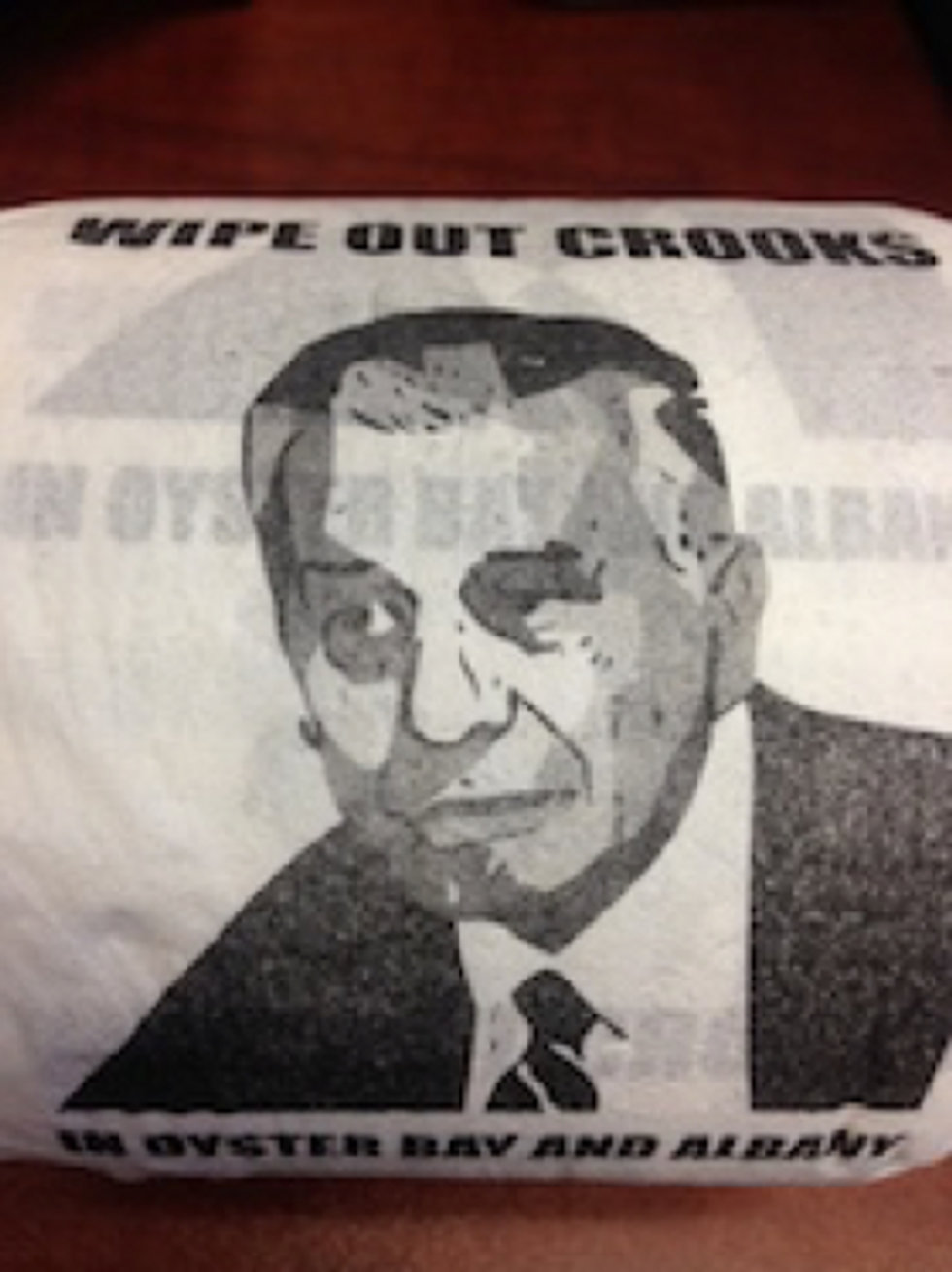 Toilet paper with Oyster Bay Town Supervisor John Venditto's photograph, along with the words "Wipe out crooks." (Photo courtesy of Dean Hart for Assembly)

Tuesday morning, New York State Assembly candidate Dean Hart, a self-described "corruption-bashing machine," started handing out 100,000 rolls of toilet paper with Town Supervisor John Venditto's photo on them to protest the fact that Oyster Bay is becoming "the butt of [everyone's] joke."
At issue is Venditto's handling of the Nassau County town's budget — Oyster Bay is New York's only municipality with a "junk bond" rating from Standard & Poor's, according to Long Island's "Newsday."
The town has nearly 300,000 residents, and its local government is made up of one town supervisor and six council members.
Hart, a Democrat who's seeking a state assembly seat representing the area, has made waves with attention-grabbing campaign promises such as a plan to erect a $1 million marble statue of musician Billy Joel outside Nassau Veterans Memorial Coliseum in Long Island.
His opponent, New York State Assemblyman Michael Montesano, is a Republican who has served in the state assembly since 2010.
Montesano is not doing enough to honor Joel, Hart said in a press release.
"My opponent is either impotent or is simply not trying, because everyone loves Billy Joel," Hart said. "No wonder Albany is a mess, our representative can't do something as simple as renaming a small portion of a road in Billy Joel's backyard, where there's near universal support."