Conservative independent candidate Evan McMullin is leading the presidential field in Utah, according to a new Emerson College poll.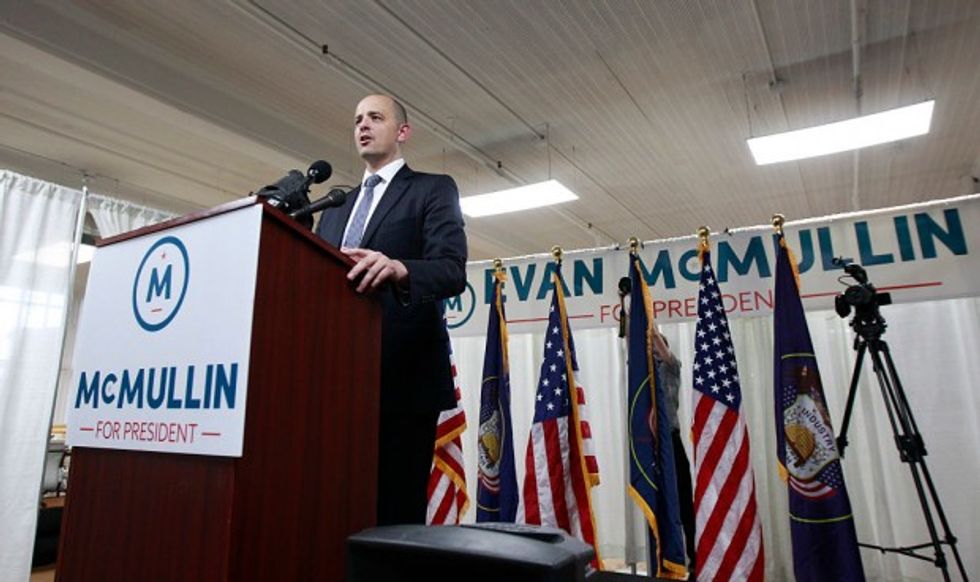 Former CIA agent Evan McMullin announced his independent presidential campaign in August. (Getty Images/George Frey)
The poll found that McMullin has more support than either Hillary Clinton or Donald Trump in the state.
McMullin's strongest support in Utah comes from millennials, 36 percent of whom support his candidacy. Trump leads McMullin 35 percent to 24 percent among voters who are 55 and over.
UTAH Topline@Evan_McMullin 31%@realDonaldTrump 27%@HillaryClinton 24%@GovGaryJohnson 5%
Undecided 12%
Results at https://t.co/ARVMZmGvHd

— ECPS (@EmersonPolling) October 19, 2016
The poll also found that 72 percent of Utah voters view Trump unfavorably, and 74 percent view Clinton unfavorably.
The Beehive State has voted for Republican presidential candidates in every election since 1964.
A recent Deseret News poll showed McMullin in a statistical tie with both of his major party rivals.