Republican presidential nominee Donald Trump said Saturday that following the election in November, he will sue the multitude of women who have accused him of sexual misconduct.
Trump's comments came during a speech at Gettysburg where he was outlining his vision for his first 100 days as president, should he win the White House next month.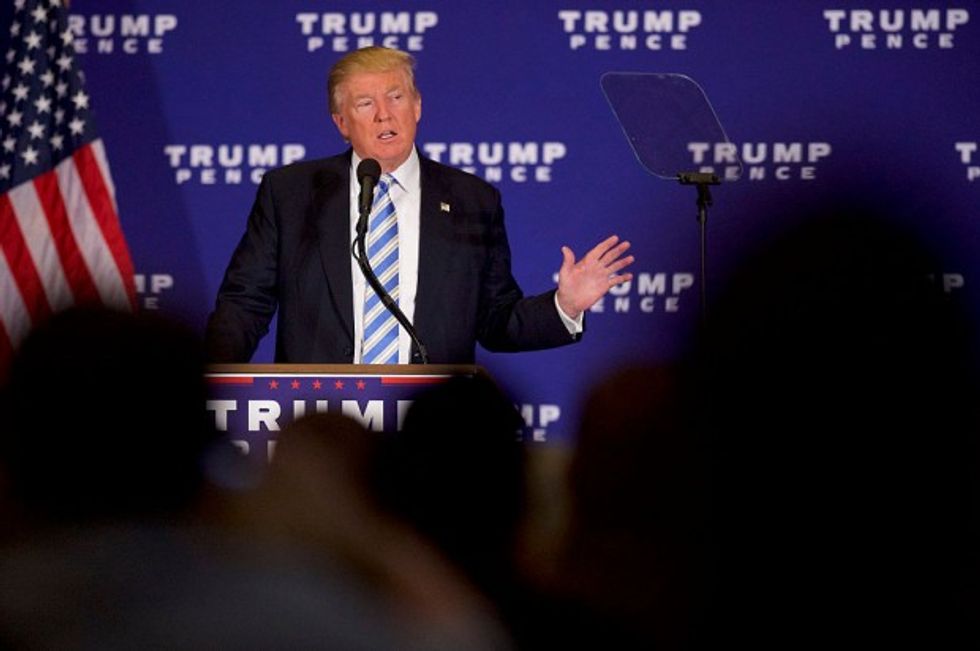 Getty Images/Mark Makela
"Every woman lied when they came forward to hurt my campaign," Trump said. "Total fabrication. The events never happened. Never. All of these liars will be sued after the election is over."
"I'm looking so forward to doing that," the billionaire businessman added, claiming the women only came forward in order to "hurt" his campaign.
Trump went on to accuse the media colluding with Hillary Clinton's campaign in order to smear his reputation, saying that the stories of each woman — who Trump labeled "liars" — were told with "virtually no fact checking whatsoever."
"We'll find out about their involvement at a later date through litigation," Trump said.
The comments came on the same day that another woman is scheduled to hold a press conference in Los Angeles Saturday evening to accuse Trump of more sexual misconduct.
Trump, earlier this month, threatened to sue the New York Times after the paper reported on the sexual misconduct allegations of two women. Trump has yet to follow through with his threats.
(H/T: Mediaite)