Donald Trump indicated Sunday that he would like to see the United States' libel laws become more like those in England.
During an interview with WFOR-TV in Miami, Trump was asked if he thinks there is "too much protection allowed in the First Amendment."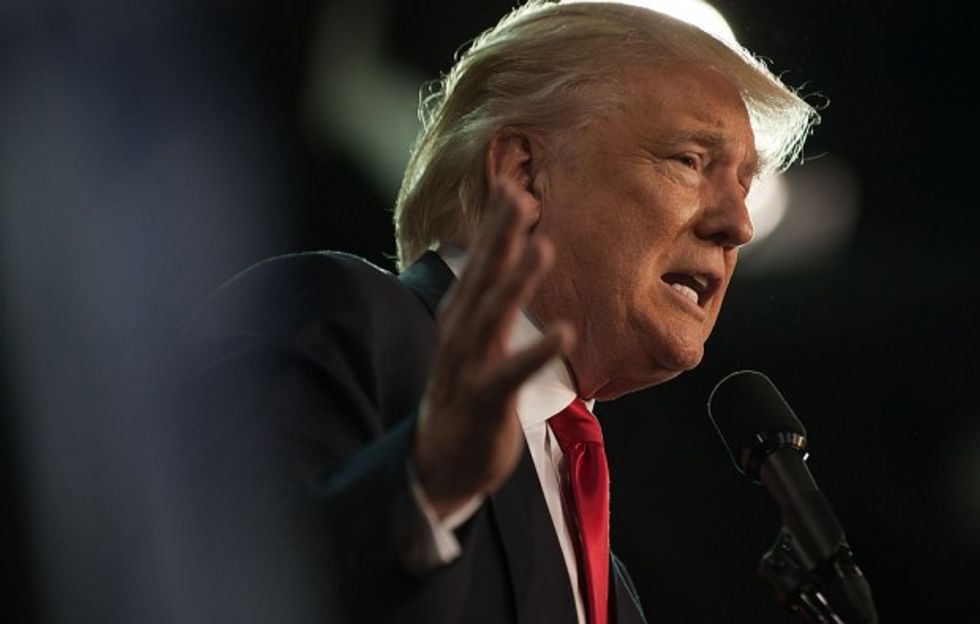 Republican presidential candidate Donald Trump (Jeff Swensen/Getty Images)
"Well, in England they have a system where you can actually sue if someone says something wrong," Trump replied, adding:
Our press is allowed to say whatever they want and get away with it. And I think we should go to a system where if they do something wrong — I'm a big believer tremendous believer of the freedom of the press; nobody believes it stronger than me — but if they make terrible, terrible mistakes and those mistakes are made on purpose to injure people — I'm not just talking about me, I'm talking anybody else — then, yes, I think you should have the ability to sue them.
"So you'd like the laws to be closer to what they have in England?" the reporter asked.
Trump responded by saying that "in England you have a good chance of winning. And deals are made and apologies are made."
"Over here they don't have to apologize," Trump said. "They can say anything they want about you or me and there doesn't have to be any apology. England has a system where, if they are wrong, things happen." (The relevant portion begins around the 4:00 mark.)
Earlier in the campaign, Trump made headlines after saying that as president he would "open up our libel laws."
"One of the things I'm going to do, and I've never said this before, but one of the things I'm going to do is — if I win — is I'm going to open up our libel laws so when they write purposefully negative and horrible and false articles, we can sue them and win lots of money," Trump said at a February campaign rally in Texas.