The majority of Americans believe Democrat Hillary Clinton will win the presidency over Republican Donald Trump, according to a new CNN/ORC poll — and that Trump will be unlikely to concede.
According to the survey, nearly 70 percent of Americans — regardless of who they support — think Clinton will become the next president. Only 27 percent said they think Trump will win.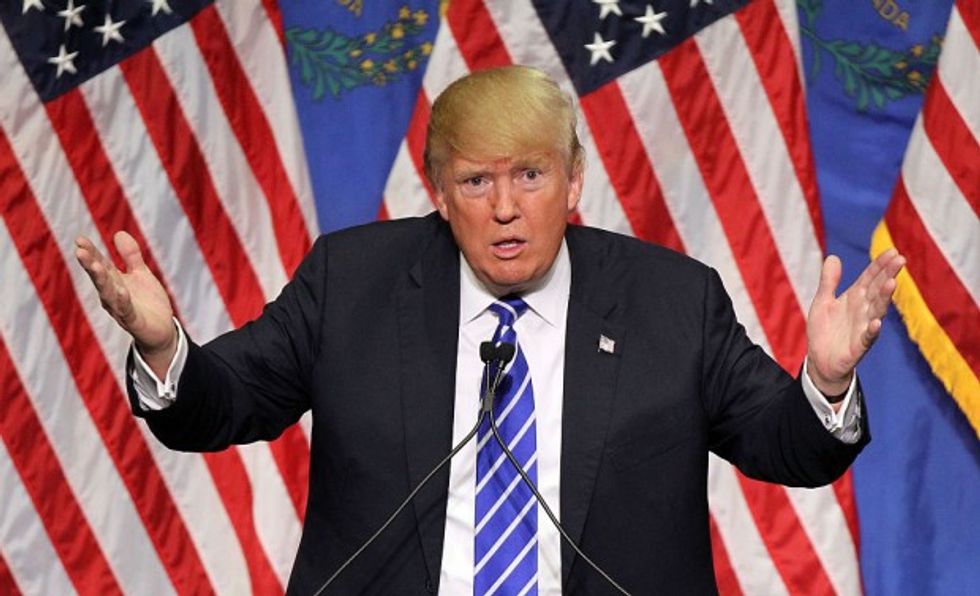 Getty Images/Isaac Brekken
To boot, 66 percent of respondents said they were either "very confident" or "somewhat confident" that this year's election would be carried out accurately and fairly, while 77 percent said the loser of the presidential election has an "obligation" to concede once each state's results have been certified.
However, 61 percent of the people polled said they believe that Trump wouldn't concede the election if he lost. Just 35 percent said they thought he would. Meanwhile, three-fourths said they believe Clinton would concede.
Trump made headlines after the final presidential debate when he failed to say that he will accept the results of the election. The billionaire businessman for months has been telling his supporters that the election is "rigged" against him.
The CNN/ORC poll was conducted via telephone between Oct. 20-23. It surveyed 1,017 adults, including 916 registered voters, and has a margin of error of +/- 3 percent.